It all happens here!
We integrate the latest printing technologies with a range of other services and integrated solutions, providing you with unparalleled marketing options that will keep you ahead of the curve — and ahead of your competitors. You have unique demands. We have unique solutions.
The Think Patented Way.
Printing has been our core business since 1979. But we can deploy your marketing initiatives across many communications channels, giving your marketing efforts a much broader, more effective platform. Our new 75,000 sq. ft. facility is located minutes from downtown Dayton, in the heart of one of the nation's largest 90-minute land and air travel markets. We believe our way can be your way to greater success.
Unique solutions for unique demands
Stay Connected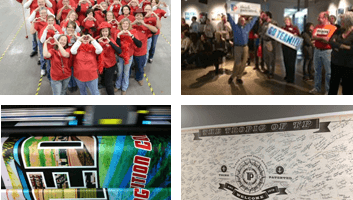 Social
We live in a connected world so stay up-to-date with us for important news and fun articles.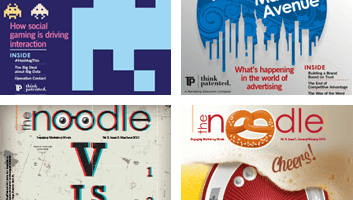 The Noodle
The Noodle is a bimonthly vehicle with articles devoted to marketing, marketing services, and strategic concepts for marketers.
Ready to work together?
You're just a few steps away from starting your next great project.