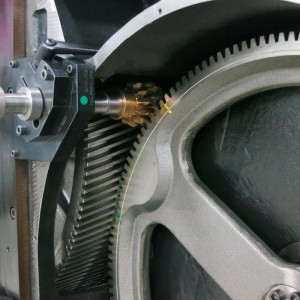 Conventional printing
Whether you're a small business or entrepreneur, or a Fortune 500 company, Think Patented offers you a virtually limitless range of print capabilities. We'll help you unleash your creativity and excite your market. Whether it calls for web, sheet-fed, UV, or digital presses, we'll make sure your project meets or exceeds your expectations. Persistent attention to detail, insistence on quality, and a proactive attitude deliver exceptional value for you — whether it's the largest, most complex initiative, or the smallest short-run project. We have the equipment, the experts, and the commitment to make the best possible results happen.
Capabilities
High-end color print
Industry 1st inline color control
Double Coater Aqueous and UV Coating for Special Effects
UV Printing
Diecutting
Embossing
Foil Stamping
Complete Finishing Bindery
Wide Format Printing
Specifications
Heidelberg Speedmaster XL 106 UV Press (5 color) w/Inpress Control
Komori 40" 6-color with double aqueous and UV coater
Heidelberg 18" 2-color
RYOBI 17" 2 color press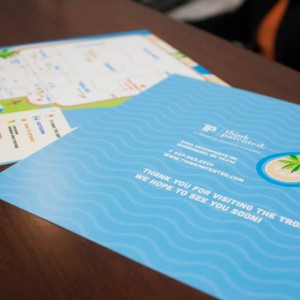 Digital printing
Imagine rushing your message to market in hours instead of days — affordably! Think Patented's digital printing technology gives you that competitive advantage. 

From data-driven variable printing that delivers your personalized message directly to your target with speed and accuracy, to web-to-print technology that lets you to capitalize instantly on market changes, our advanced — and regionally unmatched — digital publishing and print capabilities make it happen for you. It's never been easier to test-market a campaign or product, update or strengthen key messaging elements, or personalize content that resonates with one-to-one relevance.
Capabilities
HP Indigo 100K Digital Press
DigiTouch™ and DigiShine™
Digital Packaging
Variable Data and Variable Image Printing
Color scanning
Image Manipulation and Retouching
Digital Proofing
Removable 4-Color Static Cling
CD Duplicating
Web-to-print
Unique coatings
Short and long runs
Specifications
1 HP 100K digital color press - 20" x 29" sheet size
1 HP 7800 digital color press
2 Heidelberg Versafire digital color press with booklet maker
1 Heidelberg Versafire digital monochrome press
Harris & Bruno ExcelCoat ZR Flood Coater
1 Canon OCE VarioPRINT 120
GMC PrintnetT variable data production suite
Cross-Media (PURL) production suite
Web-to-Print storefront
CD and DVD Replication Equipment
HP FB700 98" Wide Format printer
HP 360 Latex Wide Format printer
ESKO Kongsberg XN24 flat bed cutter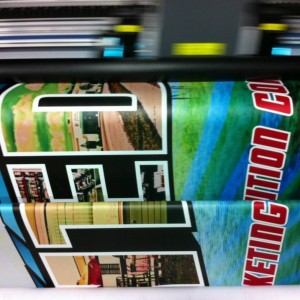 Wide Format
That generally means "big" But we like to call it WILD Format. Because Think Patented's specialty tools give you the ability to print — big or not so big — on an amazing variety of materials, including paper, foam board, corrugated stocks, PVC, acrylic, Plexiglas, styrene, aluminum composite, vinyl, wood, polypropylene, and more. Whether you need displays, interior/exterior signage, event graphics, directional rigid signage, outdoor furniture, short-run packaging, 3D displays, posters, banners, billboards, building wraps, fine art, textiles, or other large or unusual format graphics, we deliver a "wild" new level of productivity.
Capabilities
Rigid print
Roll print
Wide range of substrates (paper, wood, metal, plastic, glass, canvas, etc.)
Up to 98" wide
Digital cutting up to 2" thick
Print on demand
Prototyping and packaging
Signage
Specifications
HP Scitex FB700
Esko Kongsberg XN 24
Canon imagePROGRAF iPF83005
Epson Stylus Pro 9890
Epson Stylus Pro 9880
Epson Stylus Pro 9800
Ready to work together?
You're just a few steps away from starting your next great project.