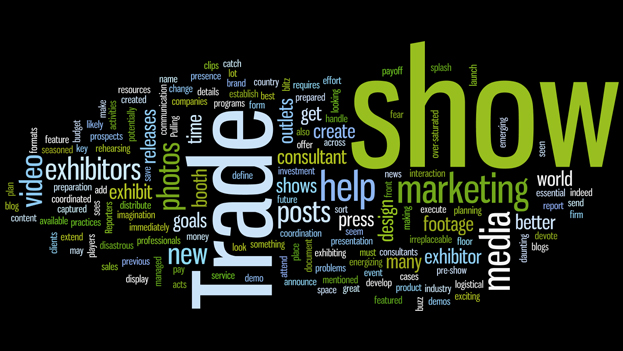 Despite popular opinion, trade-shows are seemingly worth the time put into them. Exhibitors are capable of interacting with ambitious and interested attendees, giving them the opportunity to make sales and connections.
When executed correctly, exhibitors typically walk out of trade-shows with new contacts and numerous sales. Most often, it is the decision makers of each company who attend the trade show, making it a prime opportunity for exhibitors to make new transactions.
Because trade-show attendees are actively interested in learning and buying, sales people already have them on the hook, instead of  having to individually seek them outside of the trade-show. Those who attend fully anticipate connecting with and talking to sales people. This saves time and money, while also avoiding one on one appointments and meetings. If business representatives are unable to buy at the time or are simply looking, it's  easy for the salespeople to pocket these contacts for the future.
Trade-shows provide a widespread industry forecast that you cannot find many other places. It's here you are often competing with the best in your industry. Therefore, it brings about a perfect opportunity to check out competitors and even get ideas on how to better your own company, product, or marketing tactics.
In addition to seeing competitors' latest and greatest products, exhibitors are able to receive first hand feedback from their customers on new products. This gives companies the opportunity to improve internally.
All in all, trade-shows are often at the center of an industry, a place where learning and networking coincide. Many hold the misconception that they cannot afford trade-shows when,  actually, as industries are rapidly changing, trade shows are something you cannot afford to miss out on.
Making the Most of Your Trade-show Experience
Now that you see the potential that trade-shows hold, maximize your experience by working with Think Patented's proven "Trade-show Success Program". Our services assure that you will walk into a trade-show confident and certain of a worthwhile experience. We work with the companies to make an impression well before the trade-show starts, entice attendees to stop by your booth, and to leave a lasting impression long after the show is over.
[Find out the success one of our clients had]
https://thinkpatented.com/resources/case-studies/te-co-manufacturing