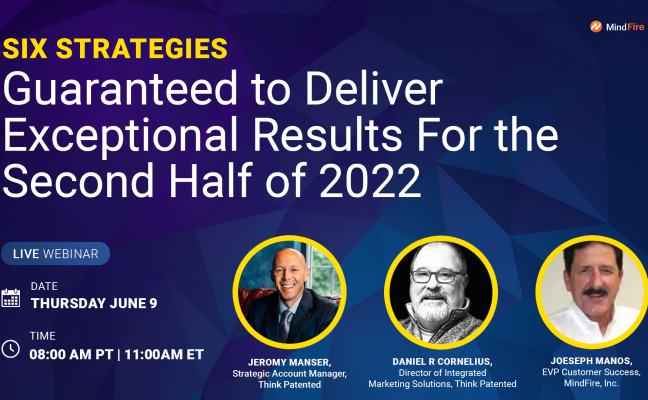 Are you looking to find new and unique strategies around Customer Loyalty and Acquisition Programs? Have you thought about offering Employee Recruitment solutions for your clients?
If you said yes to any of the above, join our expert panel as they share their secrets to many of the new marketing programs they deliver to their clients.
Whether it is Fulfillment, Engagement, Recruitment, Loyalty, or driving increased Client Acquisition – we will share new insight, techniques, and tactics around these innovative strategies and programs. What you learn will deliver the results you want and need for the second half of 2022!
This session's expert panelists were:
Daniel R Cornelius, Director of Integrated Marketing Solutions, Think Patented
Jeromy Manser, Strategic Account Manager, Think Patented
Joseph Manos, EVP Customer Success, MindFire, Inc.
Click on this link to view the webinar: https://youtu.be/aFTRpOpOjtk
You can also download a pdf of the presentation: