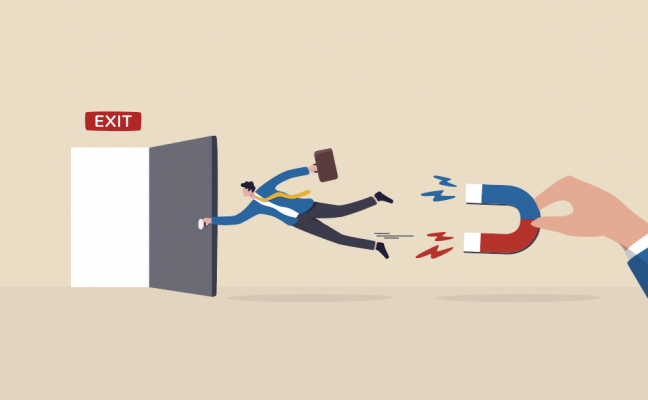 It is probably employee recruitment and retention. These continue to be topics of interest and concern for most businesses. Your business may be no exception. You have most likely read several articles, some declaring that employment issues have subsided, some declaring that the issues continue if not thrive in today's businesses. What are you supposed to believe? The answer is that both declarations are accurate – in different situations.
The differentiation becomes most apparent in those businesses that require specific skills, advanced skills, unique skills, or advanced knowledge. These skills can be most applicable to positions such as machining, engineering, unique equipment operation, marketing, operations management, and sales to name but a few examples. Businesses that require these skills and knowledge still struggle to retain the specific talent needed to continue and expand their businesses.
Talent is always being sought and the difficult times recorded in 2022 are expected to continue in 2023 making employee retention even more difficult.
According to Gartner, "the pace of employee turnover is forecast to be 50–75% higher than companies have experienced previously, and the issue is compounded by it taking 18% longer to fill roles than pre-pandemic. Increasingly squeezed managers are spending time they don't have searching for new recruits in an expensive and competitive market. Unless efforts are refocused on retention, managers will be unable to drive performance and affect change".
"Sometimes your best candidates [for advancement] are your current employees. [Always consider current] employees for open roles based on their skills and experience. Identify redeployment opportunities and staff open roles faster. Many leaders struggle to understand and develop the talent they have. Keep your employees engaged and invested in the future of your business. Develop, retain, and redeploy internal talent, while helping employees realize their career goals", states Seekout.
Employee development is one of the biggest drivers of employee engagement, according to Culture Amp's latest data. "Directly linked to motivation and retention, employee development can critically impact both individual satisfaction and business performance. Backed by rigorous people science, [it is important to] empower managers and employees [and talent you want to retain] to have high-quality growth conversations, set personalized development goals, and set a clear and motivating action plan".
One of the best ways to retain talent starts with onboarding. A formal orientation procedure upon the new employee's first day is critical to ensure retention.
Assign a mentor to greet new hire
Welcome comments by company officers & department head
Distribution of an onboarding gift or gift bag
Tour and introductions
End of first-day summary by a mentor
I want to also mention just two of the means of recruiting and improving retention that Think Patented provides – promotional item programs and omnichannel Mail360 marketing programs. Considerations for successful onboarding gifts, according to the American Marketing Association, on average, a promotional product is kept for around five months, garnering an average of about 1,000 impressions per month. However, the more useful the item is, the longer it will be retained and the more impressions it will make. The most useful items today are generally bags, items of clothing, and travel mugs. Put your brand on things that your employees can wear, drink from, carry with their laptops, or just use in their day-to-day life. Promotional products are not just giveaways, they create presence, awareness, and a feeling of belonging, placing your brand top of mind for an extended period. They are ideal for onboarding purposes. Think Patented owns and operates Think Branded which offers a broad range of promotional items and onboarding bags full of products with your brand on them.
Many businesses are also attempting to attract additional, qualified employees. With Think Patented's Mail360 program, we can design, build, and implement a cross-channel employee recruitment campaign. This platform combines your direct mail promotion with digital marketing reinforcement to increase your results by double digits or more. See how successful these programs can be with the results in this case study: https://thinkpatented.com/resources/case-studies/attract-prospective-employees.
The Great Resignation is impacting most businesses in attracting and retaining the talent they need. To compete in today's environment, employers must take action and find ways to differentiate the company's value proposition they offer to current workers. Buck the trend by taking a proactive approach in differentiating your business with positive stories that show how your company values and recognizes its employees.
Think Patented can help tell your story, contact your account executive, or call 937.353.2299.