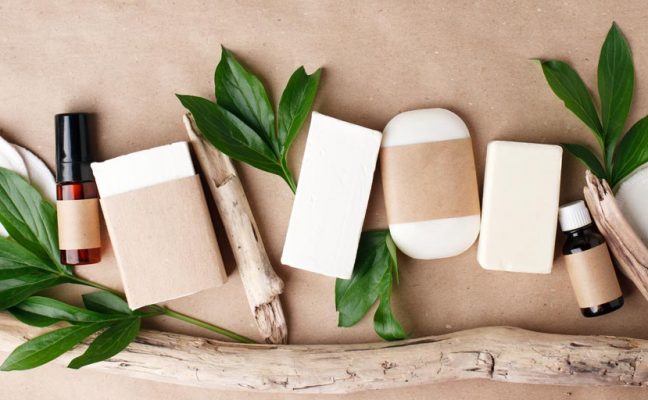 Rich Berg, senior vice president of owner success for AIA Corporation states, "We will see greater personalization and customization (in 2023). We will also see the emergence of kitting specialists. Be creative and envision the customer experience. Strive to create the 'Wow' factor. A custom box can be a blank canvas for creativity. Utilize suppliers' full-color capabilities with enticing graphics and messaging. Investing in your relationships with (kitting) suppliers and fulfillment partners is also important. This will go a long way in solving any logistical challenges."
Packaging has seen increased attention in the past year or two. This has significantly impacted outsourced packaging businesses that have seen and will continue to see growth. This is driven by businesses that cannot find or do not wish to allocate workers to packaging and the need to convert space that has been dedicated to packaging services to a direct revenue generating use. Some new trends in the packaging area offer opportunities for continued business growth in 2023. While new technology, issues with supply chains, and expanded customer demands mean the world of packaging is adjusting accordingly and will continue to do so in 2023.
Lance Stier, CEO of NC Custom provides his predictions for the kitting market, "It will become more sophisticated. Everything from packaging design to the products will have an increasingly elevated look and feel. Expect more themed gifts/packages. It will be very much about creating an experience for the recipient and evoking senses. Plan ahead and work with an (outsourced kitting) supplier that has the capabilities to execute kitting campaigns efficiently and provide the best customer service along the way." Click to see example.
A few trends are customer-driven while others are driven by process improvements that impact productivity and the resulting profitability.
Automation in response to labor shortages – In the packaging industry, the labor shortage hinders workflows, creates less efficient processes, and can lead to a higher turnover rate. As a result, many businesses are shifting their packaging to outsource resources. Packaging businesses are investing in automation to alleviate the worker shortage situation. They can spread the costs over their many customers, to justify the expenditures. Some of these automation improvements include automatic case packing, palletizing, and stretch wrapping.
Sustainability – When it comes to packaging materials, customers want recyclability and recycled content to support a circular economy. Manufacturers are increasingly offering paper and poly packaging options with higher levels of recycled content (both post-industrial and post-consumer materials). On top of that, more packaging businesses are offering store drop-off and curbside recycling to simplify the disposal process for customers – especially when it comes to the e-commerce/retail segments (Pregis). The sustainability focus is expected to continue throughout 2023 as customers seek to reduce their carbon footprint.
Flexibility – It creates efficiency, and efficiency creates production. Outsourced facilities can establish better flexibility to effectively pack a wider variety of products (Robopac). Quality packaging centers can provide quick changeovers between formats, making it easier than ever to establish a fast, flexible, and effective workflow.
Traceability – As more products make their way through the sorting, distribution, and fulfillment areas, RFID technology is becoming more prevalent in packaging. This means the ability to better track inventory, shipping lead times, mishandling of materials, and damages. The more data businesses have related to their supply chain, the more strategically they can make key decisions.
Personalization – The trend requiring personalization of many packaged materials will grow as marketers find that personalization of materials increases response rates as well as the level of satisfaction of the recipients. Outsourced packaging businesses are equipped to best handle personalized components of packages and kits.
Shipping Cost Management – Rising shipping costs are a crucial packaging trend to watch out for in the coming months. More than ever, businesses need to know what boxes and pallet loads weigh before shipping products out. Finding cost-effective sources to minimize shipping costs is a focus of most quality packaging centers in 2023.
Some new trends in the packaging area offer opportunities for continued business growth in 2023. While new technology, issues with supply chains, and expanded customer demands mean the world of packaging is adjusting accordingly and will continue to do. Opportunities abound, particularly for outsource packaging centers that are seeing an increased volume of business as companies operating in-house packaging facilities are shifting work to the outsourced packaging centers.
Think Patented constructed a 47,000-square-foot, state-of-the-art fulfillment center in 2021. Now Think Patented has added a 43,000 sq. ft. kit-packing facility to accommodate the increasing demand from customers. The added kit-packing center, officially opened on December 2, 2022, is strategically located off I-75 and I-275 and will be the hub for the Think Patented kit-packing operations. The new facility has increased capacity and flexibility to meet customers' needs. Some of the markets served by Think Patented's kit-packing operation include retail, e-commerce, and healthcare.
If you would like to discuss ideas for your packaging needs, please contact Think Patented. We have the resources to design your packaging, produce it, use our expanded kit-packing capabilities, and ship your packaging for on-time arrival.
Contact your Think Patented account executive or call 937.353.2299.