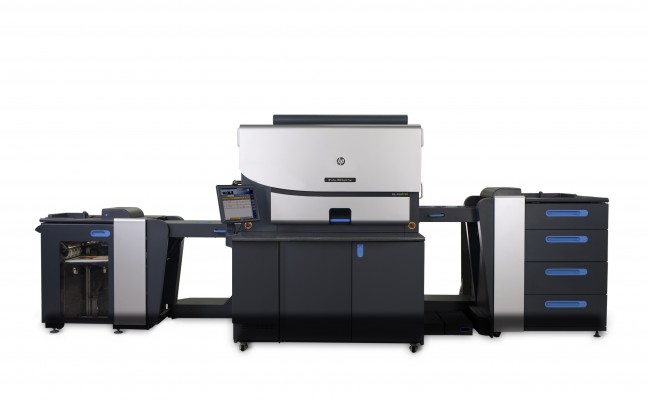 FOR IMMEDIATE RELEASE:
Dayton, OH ­—
THINK PATENTED TAKES DIGITAL PRINTING TO A NEW LEVEL WITH THE REGIONS FIRST HP 7800
Think Patented, one of Ohio's leading commercial printers and a Marketing Execution Company, today announced the installation and certification of its new HP Indigo Digital Offset Press. With its unique digital offset process and patented ElectroInk, the Indigo press gives Think Patented the ability to print offset-quality documents, offering up to 7 PMS colors, on as few as one sheet, as well as, variable data projects where every document is unique, without sacrificing quality or brand integrity.
In addition to its offset quality, the HP 7800 offers a unique suite of specialty printing, enabling customers to make an impact with high-value digitally printed applications. The press is compatible with more than 2,800 substrates and capable of printing on substrates up to 18pt. thick, including synthetic substrates and plastic cards. The ability to print white ink and produce raised print and textured effects on-press saves money over traditional methods. Complementing the new HP will be a new TEC Lighting TruCoat UV coater.  The UV coater can take the aesthetics of a piece to another level.
"This investment is really because of our client base. They expect us to provide the most comprehensive array of print and marketing solutions," commented Ken McNerney, Think Patented's CEO and a Managing Partner. "In addition to a wide range of capabilities, the Indigo 7800 is the fastest 13 x 19 inch digital sheet fed printer currently on the market and allows Think Patented to offer even faster turnaround times to our clients. The press also meets our green initiatives by being Carbon Neutral."
About Think Patented:
Think Patented (one of only 13 companies worldwide to be Pantone Certified), Headquartered in Miamisburg, OH is redefining what a printing company is today. Offering services to clients worldwide with Conventional, Digital and Wide-format Printing, One2One Marketing, pURL's, Mobile Marketing, Web-to-Print solutions, Marketing Automation, Fulfillment services, Call Center services, Direct Mail and Promotional Products, all under one roof. For more information visit: www.thinkpatented.com