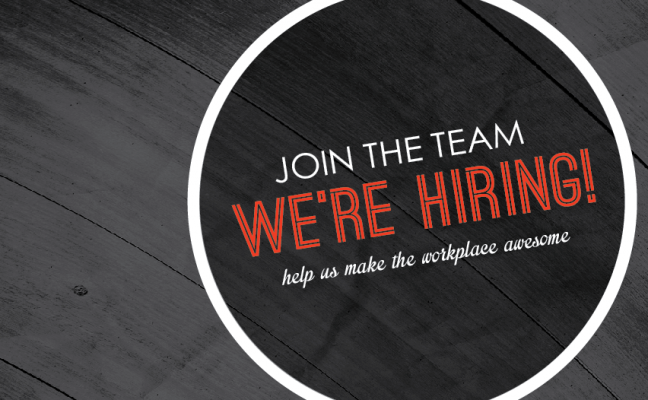 We're looking for a rock star Customer Service Rep.  Not familiar with Think Patented, we've been in business for 38+ years and service clients in Retail, Higher Education, Financial, Healthcare, Manufacturing and Non-Profit industries. Have interest, submit your resume to [email protected]
Essential Duties and Responsibilities:
Participates in all stages of an order from estimate and requirements definition to project planning and implementation.
Provides a proactive interface between the external customers, internal customers and the technical staff to ensure effective definition of and delivery of product request.
Ensure timely and effective delivery of product communications into production.
Document project requirements, develop and oversee project plans and implement change control procedures.
Maintains and extends strong and positive relationships with clients at all times. Ensures that all interactions both verbal and written are professional and display appropriate empathy.
Tracks progress against the project and communicates adjustments needed to  schedules. Predicts potential risks and works to minimize impacts. Ensures alterations to the plan are agreed to and published.
Monitors and supervises resources assigned to the project and ensures work is completed in a timely manner profitably and to a high quality.
Qualifications:
Prior experience creating and tracking projects plan, schedules and cost estimates
Previous print production experience a plus
Experience in organizing resources and establishing priorities.
Knowledge of project management principles, practices, techniques, and tools.
Experience in group facilitation, mediation, and conflict resolution skills.
Strong analytical and problem solving skills to assist in critically evaluating information from multiple sources, reconcile conflicts, decompose high-level information into details, distinguish user requests from underlying needs, and distinguish solution ideas from requirements.
Excellent verbal and written communication skills to organize and communicate information effectively to both technical and non-technical team members, vendors, and production.
Strong organizational skills and adaptive working style to accommodate a dynamic working environment with shifting priorities of clients, production and team.
Proven ability to analyze complex problems, interpret operational needs, and develop integrated, creative solutions.
*Think Patented is an equal opportunity employer.