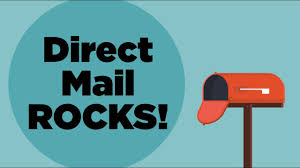 The United States Postal Service has announced their 2020 Informed Delivery Promotion.  This is a great opportunity to increase exposure/response rates for your mailings.  Contact Think Patented for more information on how to take advantage of this program.
Informed Delivery Promotion Period: September 1 – November 30
2% postage discount at the time of mailing
Eligible Mail:

First-Class automation letters, postcards, flats
USPS Marketing Mail automation letters and flats
NonProfit USPS Marketing Mail automation letters and flats

Ineligible Mail for Informed Delivery promotion:

Non-automation letters, flats, postcards
Saturation mail flats
Destination Delivery Unit flats
Carrier Route 5-Digit Pallets flats
EDDM
Business to Business or Business to Institution/Campus mailings
Parcels
Promotion Requirements:
Ride-along must have a clear Call-to-Action

Cannot encourage online bill payment or the elimination of mail
Example: Tap here to go paperless or Click here to pay your bill online
CTA area must be no less than 20% of the Ride-along Image area
CTA must have enough color contrast stand out in the Ride-along image
Ride-along destination URL landing page must have a HTTPS
Ride-along Image's destination URL landing page must allow for bypassing email capture
Example: a destination URL landing page that requires an email address to continue would not qualify
Ride-along image to destination URL must allow for by-passing of a pop-up
Ride-along image destination URL cannot encourage the elimination mail

Representative images are required for flat size mail pieces only!  We will use the scanned image of the mail piece for letter size pieces.

 See specs for sizes on images in Mail360 information

It will take 4 days to get approval on all mail pieces and URLs for those that want to receive the discount, so the sooner I can get the information the better.
For more information about all USPS promotions visit: www.usps.com/business/promotions-incentives.htm
For more information about Informed Delivery visit: www.informeddelivery.usps.com