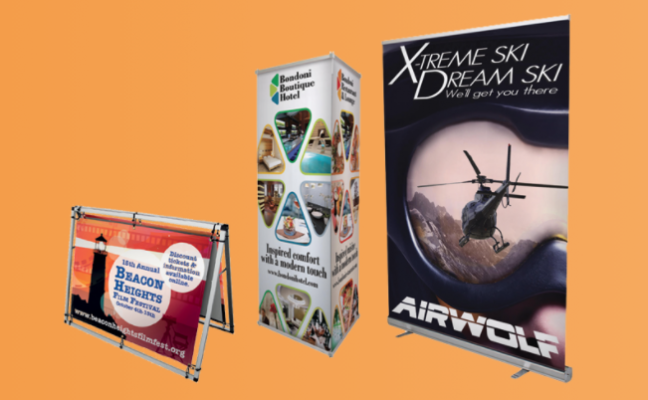 Now we have a quick, easy way to purchase signage, banners, wall or floor graphics, and retractable kits, plus more? Go online at https://tpprinthub.com/ to order standard and customizable products when you have time and are thinking about it. Accessible 24/7, this ecommerce site has a wide variety of high-quality products.
All items are print-on-demand with quick turnaround. The delivery date is posted real-time on all product pages, so you know when to expect delivery. It takes the worry and guesswork out of purchasing. And prices for standard products are posted. No surprises.
Don't see what you are looking for? No problem. Request a custom quote, provide your creative assets and we can produce it for you, to meet your specific needs. Sounds easy because it is.
This is an ideal way to meet your needs for standard or customized event and display products. Online ordering is fast and convenient, making your job easier. Prices are posted. Delivery dates are posted. No guesswork. We ask that you go to https://tpprinthub.com/ and see for yourself.