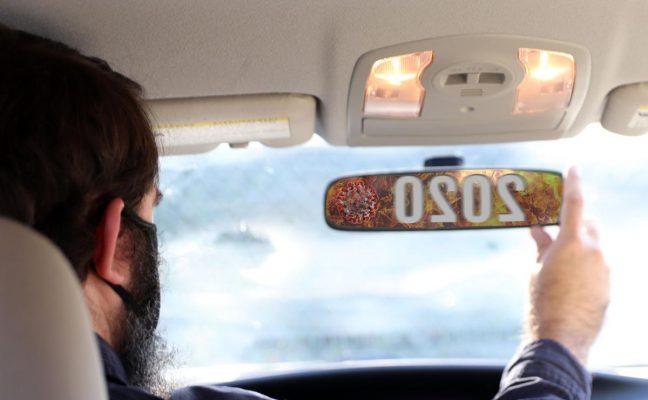 Dear Clients, Vendors, and Friends,
We are going to get it out in the open, we could not be more ready for a new year to start than we are ready for 2021 to come!
While 2020 has been one of the most difficult years, both personally and professionally, we are proud of how our employees and organization have handled it. Through all the challenges, we still feel there were several great accomplishments and reasons to be thankful.
First and foremost, our employees are healthy. From the very beginning, we took proactive steps to ensure our employees a safe work environment. Having been deemed an essential business, our team continued to support our client's needs; at the same time, we transitioned quickly to supporting them with PPE necessities. During the year, we delivered more than 1.75 million masks/shields, thousands of social distancing floor graphics, and other safety materials.
Through everything, we continued to keep our strategic plan insight and our team on-boarded several new large national clients this year and we partnered with HP to install the nation's first production 100K Indigo press. This new press is a game changer for production, personalization, and efficiency. While only installed in early November, we already have over 1 million impressions on it.
Our annual Christmas donations went to Halo K9 Behavior Consultation, Otterbien Senior Living, Habitat for Humanity, and Dayton Children's. These are four great organizations, if you have a chance please check out their great missions.
As Think Patented transitions into the new year, we know the hard work and challenges are not behind us just yet. However, we look forward to continuing to serve our clients, challenge our vendors, and believe in our employees.
"Optimism. It's not just a mind-set, it is a behavior." Larry Elder
We will continue to work to maintain our client's trust every day, provide a safe environment for our employees, and continue to find more ways to bring value to our clients. Thank you to all of our clients, vendors, employees, and friends, for your continued trust! We wish you all a bright new year.
2021 here we come!
Happy New Year,
Your friends at Think Patented,
Niels M. Winther                                            Kenneth O. McNerney
Chairman & Managing Partner                   CEO & Managing Partner