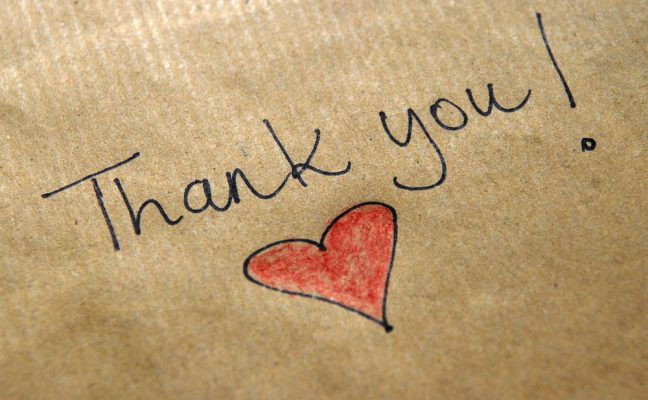 Dear Clients, Vendors and Friends,
WOW!  It's 2020 already, and we are not talking about a futuristic reference in a movie! It's here and we welcome the new opportunities 2020 brings.
We are excited to be entering the new year in an even stronger position than we did 2019. First and foremost, THANK YOU!  None of our achievements would have been possible without you. Thank you to our clients for your trust. Thank you to our Vendors for supporting us and allowing us to do what we do best. Thank you to all our Friends; we appreciate your continued support for Think Patented.
As we enter the new decade, please allow us to take a moment and reflect on 2019. We had a lot to be proud of in 2019. We celebrated our 40th year in business with a record annual revenue, and we recognized two employees that have been at Think Patented since year one.
The year started out fast and furious, and the pace never slowed down. To help keep pace, we added a new high-speed digital press, a new wide format press and hired a handful of new teammates. During the year we achieved several records: 26 million digital clicks and more than 45 million offset impressions. Who says printing is dying? Early in the year we formally launched our Mail360 Program (https://connect360hub.com/services/mail360/). This new solution has been producing tremendous results for our clients.
During 2019, we held the first "graduation" for our apprenticeship program as individuals completed their apprenticeships and officially started in their full-time roles. This year we hosted 200+ students, from 6 different schools and gave them tours of our facilities, sharing with them just how cool our industry is. In July, we welcomed more than 300 clients, vendors and friends for our annual customer appreciation BBQ. Finally, in August, threw a party for all our employees and their families for a 40th anniversary celebration.
We continued our community support efforts. Many hours were donated to volunteer with many worthwhile fund-raising and other community outreach. Our annual Christmas donations went to Chase Away K9 Cancer, Habitat for Humanity, Ohio's Hospice of Dayton and K9s for Warriors.
These are just a few of the highlights from 2019. Thank you for helping us reach new heights. Those that know us, know we won't be content with 2019's accomplishments. We will continue to work to maintain our client's trust every day, provide a safe environment for our employees, and continue to find more ways to bring value to our clients.
Happy New Year,
Your friends at Think Patented
Niels M. Winther                                            Kenneth O. McNerney
Chairman & Managing Partner                     CEO & Managing Partner