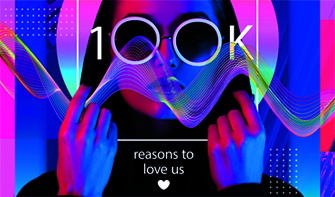 If you've been following us through social media, over the last few weeks you've (hopefully) seen a number of teasers about something exciting coming. Well that time is here! We are extremely excited to announce we have partnered with HP to install and run the first (non-beta) HP Indigo 100k Digital Press. This Carbon Neutral certified press brings an unmatched combination of quality, speed and flexibility. Check out the time lapse video of the installation and what this installation means to you. We invite you to see it for yourself through a personalized demo and/or request samples.
             Check out the installation time-lapse video.
HP Indigo 100K Press
20" x 29" image area
Full variable capabilities
Offset quality and color
Color calibrating while printing -Innovative color measurement system design resulting in uncompromised color throughout
Wide range of substrates: 50# stock up to 18 pt.
Up to 6,000 sheets an hour
What it means for our clients:
Continued commitment to the latest and greatest technology
Greater Flexibility
Faster turn-around times
Wider range of on-demand products
Increased personalization capabilities
Printing done the most efficient way (combined with TP's other presses)
Our continued commitment to low environmental impact printing
We continue to be impressed by this new press and know you will be too!
Contact your Think Patented Representative to see samples or to schedule a private demonstration and tour.