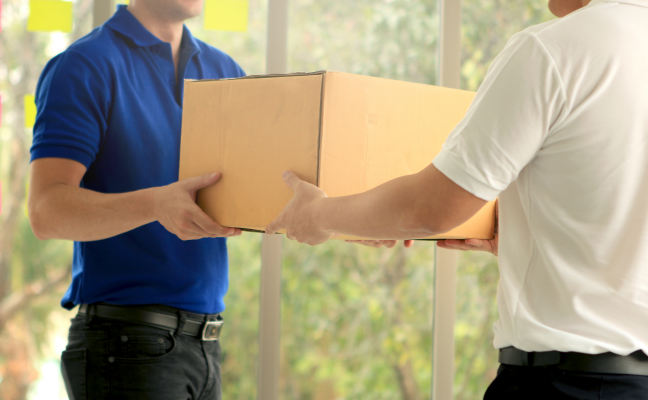 Many businesses face this dilemma as supply chain issues continue to impact 2022. Are you wrestling with concerns over outsourcing versus retaining these functions in-house? I have previously written about the cost-savings of outsourcing, freeing up physical space, and adding flexibility in your manpower requirements to hit critical deadlines for distribution during busy times yet not paying for unnecessary manpower during slower times. But there may be additional concerns about outsourcing.
The decision to contract with a fulfillment partner is a significant one. Here are a few common concerns and ways to put your mind at ease.
Should I choose a large or small fulfillment partner?
There are advantages and concerns about both. Unless you are a very large corporation, you should consider the fact that large fulfillment centers focus their attention on their very large customers and may not give you the attention you seek. On the other hand, a small fulfillment center may not be able to keep up with your requests or offer adequate space and manpower to meet your busy time needs. Your best opportunity for a successful outsourcing experience is probably a mid-sized fulfillment center. These operations will give you the attention you deserve, have the capabilities to flawlessly handle your needs during busy and slow times, and have the physical space you require. Remember, outsourcing your logistics enables you to do what you do best, focusing on your core business.
How do I ensure we do not lose control?
You may have outgrown your current warehousing and distribution method but turning over control to someone else may give you reason for concern. To prevent a loss of control, make sure your fulfillment center gives you the ability to track real-time fulfillment data, 24 hours a day, 7 days a week. That way you can keep a handle on how your products are moving along the supply chain. Also make sure that they have the necessary customer service capability and commitment to provide the support you expect. This is essential to maintaining control.
Assure the integration of communication systems?
Acquire assurance that the fulfillment center will provide a transition team that will implement a communication integration action plan for you. Your provider should be able to integrate with your information systems seamlessly. There should be free exchange of data, an adequate level of technical support, and the willingness to troubleshoot. Accurate documentation of inventory control can help you avoid delays, backorders, partial shipments, and cancellations.  Do they have an e-commerce platform and are they capable of multi-channel selling?
These are a few considerations that may be stalling your decision to outsource your fulfillment and kitting. Careful consideration of the pros and cons of outsourcing your logistics is the first step in making an informed decision.
If you wish to discuss your pending decision in more detail, please contact Think Patented at 937-353-2299. We are a mid-sized fulfillment center with a newly expanded 47,000-square-foot, state-of-the-art facility. The facility features a high-bay, narrow-aisle, 100% climate and humidity-controlled structure, and incorporates the latest technology for accuracy and efficiency. It is located at Think Patented's headquarters in Miamisburg, Ohio, an ideal, nationally recognized geographic center for distribution with optimal ground and air access.