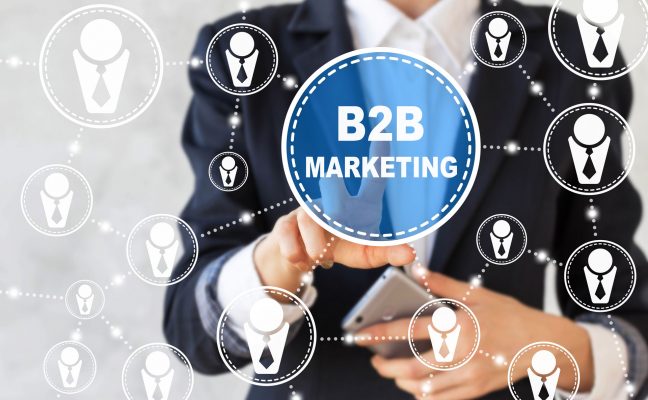 The B2B market is a lucrative one but it is a solution-based selling opportunity. You must define their current needs and offer reasonably priced collateral, products, marketing solutions, and more. B2B managers are very busy. You must attract their attention without wasting their time. Technology-based solutions add to the situation's complexity. You may have to explain or educate on the solution being presented before launching into the selling process.  Let's look at some of the following information that should help you understand the B2B purchasing journey.
From research to renewal, the average technology purchasing journey is longer than many marketers realize. According to a LinkedIn B2B Technology Buying Survey— "The Age of Agility: Expect the Unexpected. Prepare to Adapt"—more than 40% of B2B sales cycles extend beyond one year.
If you realize this, you understand that throughout the journey, there are many inflection points based on various decision-making outcomes—all of which reinforce the importance of marketing to build consideration and consensus throughout the sales funnel.
Understand that to win and retain new business today, you must consistently and continually drive and hold the attention of your customers throughout the buying journey. That starts with building a memorable brand and ends with sustaining awareness and favorability up through the renewal period— which, by the way, is the lengthiest part of the customer journey.
As a founding partner of ER Marketing, Elton Mayfield has spent the past 20-plus years helping improve the marketing channel within the industry. From transforming 150-year-old companies to working with local lumber yards, ER Marketing's insights encompass all aspects of the building industry. Mayfield's diverse background has given him some keen insights into how the B2B buying process works today. "B2B marketers are finally realizing that their buyers—while B2B—are just as influenced by marketing and advertising that isn't boring. I like to say B2B doesn't have to be 'Boring 2 Boring.' More and more consumer marketers are entering into B2B and it is improving our creative product."
In today's ever-shifting business landscape, one made even more interesting thanks to a once-in-a-lifetime global pandemic, the buying and sales cycle comes down to two important factors: more education, and more technology to track timing and delivery. "You must realize that your customer has a need and your product/service helps to solve a business challenge," Mayfield says. "Others in their space likely have that same challenge, so you want to help foster a community that makes the industry better."
B2B buyers want the innovation and flexibility offered by challenger brands. But they also seek the reliability that comes from working with well-known and experienced vendors. To move from shortlist to sale, today's buying decisions must meet a vast set of requirements, which can result in a paradox of needs among the person or persons involved in the buy.
For example, buyers take a broad range of brand, service, and product factors into consideration when assessing which solutions can best meet the desired business outcome or customer need. "A B2B marketer must create opportunity for a potential buyer to 'sell themselves,'" says Billy Mitchell, President of MLT Creative, a B2B marketing agency specializing in content marketing and leveraging the inbound tools that help clients get found, establish thought leadership, generate leads, and build lasting customer relationships. "You must eliminate as many roadblocks as possible—aka friction—for a potential buyer to access answers to the most likely questions they may have."
Mitchell says that today's B2B marketers now can implement more immediacy into the engagement with any prospective buyer. And more than anything else, they want to see your credentials. "The more immediately you can respond to any inquiries they have, the better. Testimonials and case studies reinforce your credentials. And the sooner you can discuss pricing, even better. I've always argued that B2B and B2C are two different animals altogether. But having said that, anything any of us expect now as a consumer is similar to what a B2B buyer expects as far as information, pricing, service ahead of the sale, service after the sale, etc."
Prepare. Prepare. Prepare. From where Frank Magnera sits, the critical components of the B2B purchasing decision in today's landscape are largely the same as they have always been. Problem identification. Solution exploration. Requirements building. Partner selection. Justifying the decision.
Marketing's role as masters of the brand was once clear-cut, including building awareness and loyalty and helping generate leads for sales to close. But those days are long gone. As are the days when buyers relied on salespeople to be their sole education channel.
"It's no longer a linear process," says Magnera, Director of Marketing for IDI Billing Solutions. "Our buyers control when and where they actively engage with us. Impromptu conversations, interruptions, and engagement occur at all stages—and in no predetermined order. Awareness, consideration, action—all happen in unexpected ways and through channels outside of our control."
Magnera believes that adding complexity is helping decision-making teams continue to grow. "I've been told the industry average for a complex B2B sales is around 10 team members. I can tell you that the number of individual stakeholders involved in most of our deals flexes between 15-20. It's incredibly difficult to navigate as each stakeholder seeks to complete very different buying jobs spanning problem identification, solution exploration, requirements building, and supplier selection."
You can add to the fact that these buying teams are better informed than ever before. Today's buyers rely more on independent discovery—and are more confident in the resources available at their fingertips. "Their networks are bigger, which means feedback is more abundant and readily available. And they own the engagement process. They expect, or more accurately, demand—a personalized experience."
Add a human touch. Like so many business owners, Mitchell is inundated with sales solicitations from a variety of software providers, lead gen services, etc. With each, he and his team are able to check out potential vendors via their websites for credentials. Depending on the vendor, the product, etc., MLT Creative may or may not want more info. If they do, and it is even remotely interested in buying, MLT wants to speak to a human. "This has to happen on my schedule, on my terms," Mitchell says. "I don't think B2B buying decisions are made on impulse. They are based on business. I'm often testing a new solution on behalf of my business and our clients. It's all about multiple touch points and the stages of awareness, consideration, comparison, and decision. The prospective vendors that work with me often win my business."
In the end, it is all about taking that first step, particularly asking for positive reviews from customers and clients. "Help them help you," Mitchell says. "Proactively mention what you would appreciate them saying about you. Make it easy for them to help you. They are more than likely and very willing to do so but may not know what you'd like them to say." Help them out with clear messaging that they can use or interpret. After all, you should know more about your business/brand than the customer does.
B2B business is lucrative if approached appropriately. You must recognize how each customer makes purchasing decisions. Align yourself with their purchasing process. Do not buck the system. It works for them. Make it work for you. Ensure your messaging is clear in support of your brand positioning. Help the customer understand the value of what you offer. Remember that your invitation to meet with the customer will be on his/her schedule. B2B buying decisions are not made on impulse. Establish your relationship with the buyer or the purchasing team and be ready when the trigger is pulled and the meeting is set.
For more information on this topic, "What influences B2B purchasing decisions", contact your Think Patented account executive or call 937.353.2299. Don't miss the opportunity to satisfy B2B customer needs and increase your sales.