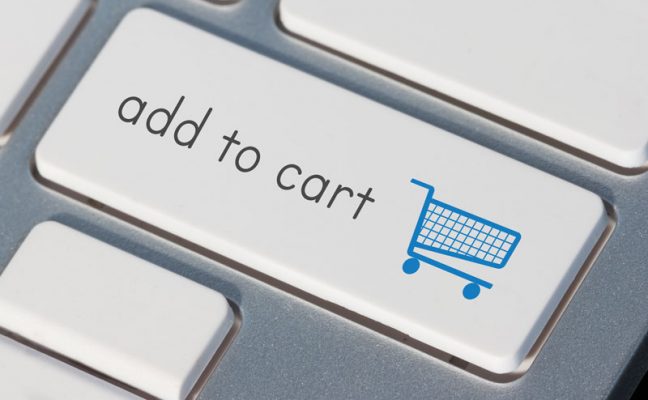 More and more consumers and businesses are making purchases via eCommerce. The outlook for 2023 is very optimistic with projected increases over 2022 levels. That is great news for those involved in eCommerce. But, just like other marketing tools, eCommerce will also experience increases in competition so sellers will have to be creative and take advantage of all available eCommerce approaches.
"Shopping is now the most popular online activity, with more and more people choosing to buy products from online sellers. During the pandemic alone, eCommerce sales just about doubled. According to the latest eCommerce statistics, eCommerce sales totaled roughly $4.9 trillion globally in 2021. This figure is forecast to grow by 50 percent over the next four years. And by 2040, about 95 percent of all purchases are predicted to be via eCommerce. What these stats tell us is that eCommerce sellers need to prepare for even more growth, or they risk being left behind," according to Newcastle Systems.
Here are a few eCommerce related trends for 2023:
Omnichannel Utilization – incorporation of omnichannel capabilities will increase the return on investment of your eCommerce efforts. This has been proven over and over and is now widely recognized for its performance capabilities.
Find an omnichannel partner like Think Patented for support.
Direct Mail Retargeting is another Think Patented solution that allows you to follow up with website visitors who were interested enough to visit your website but left without taking any action.

According to Social Commerce Stats, the main reason about 25% of internet users are on social media is to buy products.
Personalization is Key – It doesn't matter if you're part of the B2B or B2C industry, your target audience will expect some degree of personalization. The following are some examples of how you can offer personalization:
Offer customized deals using your customers' preferences.
Include product recommendations or send valuable information about the products that customers have already purchased.
Create targeted content for customers that you share via video.
Offer a free guide on how a product can solve the challenges faced by your customers. (Influencer Marketing Hub)
Better Payment Processing Systems – I can personally verify that eCommerce businesses lose a lot of potential sales over payment processing issues. It is frustrating to work your way through an eCommerce site only to be unable to finish the purchase because of a failed payment processing system.
When an online seller makes it too difficult to pay for an order, cart abandonment rates will soar. So, a growing trend in this industry is to simplify the eCommerce checkout process. This involves:
Having fewer steps in the checkout process.
Not requiring shoppers to create an account to make a purchase.
Being transparent with all costs and policies.
Offering multiple payment options. (Newcastle Systems)
Increased Use of Video – Video has elevated sales for eCommerce businesses. Video has become a preferred way to engage customers, whether you are addressing B2C or B2B customers and prospects.
Inform them about the features of your products.
Demonstrate real-life applications of your product.
Use video to demonstrate maintenance features or disassembly/reassembly procedures.
For consumer audiences, show how the product is used. Compare your product to your competitors' products. Show how your product resolves a problem for consumers.
Customized Packaging – According to Ipsos, more than 70% of Americans admit that the packaging design impacts their purchases. So, always remember that it's more than just a box. After all, sometimes the box ends up being more popular than the toy itself. (Newcastle Systems)
To complement the need to provide personalization and sustainability, the capability of sellers to provide customized packaging to buyers will become more important moving forward into 2023.
Online stores can highlight that their packaging is eco-friendly, or include a personalized note to thank the buyer for their purchase. (Newcastle Systems)
Look for a supplier of customized packaging to meet your creative needs.
Environmental Sustainability – eCommerce sellers can gain a competitive edge by making sure they are choosing environmentally sound products and practices in 2023.
Since 2016, searches for sustainable goods have grown by more than 70% around the world (The Economist Intelligence Unit Limited 2021).
Half of the shoppers in the UK and USA would like brands to create products that use less packaging (Statista).
Almost 90% of US shoppers will delay delivery if it means that it will be more sustainable, while almost a third are willing to delay delivery by as much as five days (Statista).
In summary, more and more consumers and businesses are making purchases via eCommerce. The outlook for 2023 is very optimistic with projected increases over 2022 levels. There is money to be made in eCommerce with many optional approaches to meet your needs as a seller and satisfy the buyers' needs. Stay up to date on the many new approaches available to make the eCommerce experience more profitable for you and rewarding for your customers.
For more information on eCommerce, Direct Mail Retargeting, or a Mail360 campaign, contact your Think Patented sales executive or call 937.353.2299.