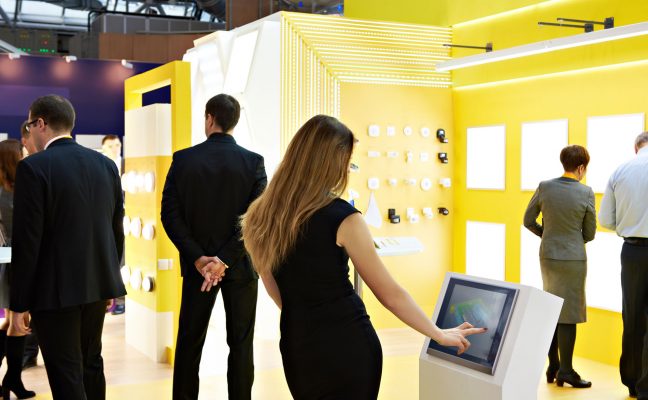 The Covid pandemic put a stoppage on most tradeshows in 2020. Businesses were forced to find other means of marketing or participate in virtual tradeshows – some resulting in worthwhile investment and some not. Now that individuals are getting their Covid vaccinations, tradeshows are once again being allowed to reopen in 2021.
Don't get caught off guard! Some of the tradeshow events are popping up quickly with minimal forewarning. Check with your businesses trade associations, trade publications, etc., to identify what shows are resuming to determine whether they provide an opportunity for your business. You do not want to be left out while your competitors make their presence known.
Your next concern – booth preparation, messaging, signage, pre-show promotion, and more. The pandemic has, in many cases, reduced internal staff leaving the remaining individuals short-handed in preparing for a major exhibition. To complete all the preparation, you may need outsourced support to hit your deadlines for major as well as regional shows participation. That's where Think Patented can help. Please allow me to identify for you, the support we can provide.
Being a Marketing Execution company, we can provide you with the full range of products and services in support of tradeshow exhibitions. And it is all handled under one roof using a single, integrated process.
Are you too late or is the budget too tight to refurb your old booth? How about a new, portable booth (or two) that provide a fresh appearance and are so economical to ship, set-up, and tear down? Have you ever used a pop-up banner stand to emphasize your messaging or highlight a product?
Need marketing assistance in planning and mailing or emailing pre-show publicity? What about a promotional item? We have a huge variety of promotional item options. Banners, graphic panels, back-lits to promote your brand can be quickly designed and produced in-house.
Tradeshows are coming back quickly. You don't want to miss an opportunity. Contact your Think Patented account executive or go to https://thinkpatented.com/does/print and https://thinkpatented.com/does/creative.
Best of success at your tradeshow exhibition!