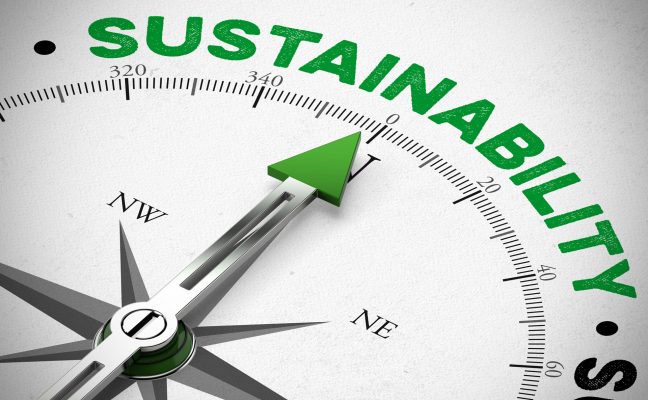 What are printers doing to optimize the sustainability journey and ensure that their operation is environmentally friendly? The answer is much more impressive than you realize. Leading printers have long embraced sustainability throughout their production process.
For example, Think Patented has changed the landscape of printing to incorporate sustainable initiatives. They strive to use Eco-Friendly Papers that are produced from sustainable and/or recycled resources. Actively participating in conservation programs sponsored by vendors and the community. Other established green initiatives that the company is involved in includes:
Sustainable sourced papers
Paper & materials recycling program
Source materials reduction
Renewable power
Environmentally friendly UV printing
LED lighting
Water bottle refill stations
Automated lights
I hope you recognize that in today's marketplace, it's okay to print emails and even this blog post. Paper is a renewable and recyclable resource. The forest products industry plants more than 1.7 million trees per day. For every tree that is harvested, several more are planted or naturally regenerated.
Sustainable practices are the foundation of the paper products and printing industry. Our industry delivers sustainable products that are essential to modern life, made from renewable and recyclable resources, and used by millions of Americans each day.
In 2011, the American Forest and Paper Association (AF&PA) was one of the first manufacturing industries to set quantifiable sustainability goals, and AF&PA members met or exceeded many of those goals.
Talk about sustainability commitment, the AF&PA has established a sustainability campaign entitled, Better Practices, Better Planet 2030: Sustainable Products for a Sustainable Future. It builds on printing operations' sustainability success and continues the commitment to manufacture sustainable products for a sustainable future. Big goals for sure, but goals that have been well accepted by printers across the country.
In the print industry, sustainability has moved from "that's neat" to "that's necessary." For many printers it's more than just a buzzword; it's a set of business principles and processes that help to differentiate their companies and win business from eco-conscious brands. More than ever, those brands are using print partners who can help them achieve corporate sustainability goals.
The campaign, Better Practices, Better Planet 2030: Sustainable Products for a Sustainable Future recognizes three essential pillars of sustainability:
Economic
Environmental, and
Social
Within these three pillars, there are five goals:
1. Reduce Greenhouse Gas Emissions
2. Advance a Circular Value Chain
3. Strive for Zero Injuries
4. Drive Water Stewardship
5. Advance More Resilient U.S. Forests
Let's look at what has been accomplished so far in ensuring "Sustainable Products for a Sustainable Future". According to the American Forest and Paper Association:
AF&PA members have already reduced Greenhouse Gas (GHG) emissions by more than 23% from the 2005 baseline, surpassing the Better Practices, Better Planet 2020
The paper and printing industries have an inherently circular supply chain from the replanting of trees that supply fiber and enhance the environment to recycling paper and packaging that is turned into new products.
"Goal Zero Injuries" is more than a target. It's a mindset. Worker safety is a top priority for AF&PA members. Over the last decade, the printing industry has made continuous progress in improving worker safety, surpassing the AF&PA Better Practices, Better Planet 2020
Water is a critical aspect of the paper manufacturing process. AF&PA members commit to developing and using tools appropriate for the industry to increase water stewardship. Since 2005, AF&PA members have reduced water use by more than 8%.
AF&PA members have long been committed to sustainable forestry by:
Supporting conservation and restoration programs and initiatives
Promoting sustainable forest management practices
Committing to increased supply chain transparency regarding responsible sourcing
From different angles, here's an interesting statistical look at sustainability in the print industry:
64% – The percentage of Americans who are willing to pay more for sustainable products (Sources: GreenPrint's 2021 Business of Sustainability Index and McKinsey & Co.)
71% – The rise in online searches for sustainable goods globally over the past five years (Source: The Economist Intelligence Unit)
65% – Of employees prefer to work for a company with a strong environmental policy — the stat was cited in a Dscoop article by Rick Bellamy, Managing Partner of Inflection (Source: Censuswide)
57% – Of 18- to 34-year-old survey respondents in 2013 indicated they believed eco-friendly packaging positively impacts brands (Source: Packaging Design magazine)
50% – The percentage of consumer-packaged goods (CPG) growth from 2013-2018 that was attributed to sustainability-marketed products; those products grew faster than their conventional counterparts in 90% of all CPG categories (Source: NYU Stern's Center for Sustainable Business)
1st – The rank, among industrial sectors, of the North American paper and forest products industry in producing and using renewable, carbon-neutral biomass energy (Source: American Forest and Paper Association)
26% – The reduction in packaging waste caused by digital print's benefit of less paper waste (Source: IDC report published in Package Print)
Impressive statistics for sure. The sustainability journey for printers makes sense for the printer, the customer, the brand, and the environment. Everybody wins. This is why printers like Think Patented have embraced sustainability as a strategic initiative – a top priority. The circular value chain ensures optimal profitability for the printer. When promoted, it can result in additional business from existing customers as well as the attraction of new customers.
Of course, in addition to voluntary contributions to sustainability, there are also regulated requirements that must be followed. Whether you are a screen printer, lithographer, flexographer, or other printer, the printing operation is regulated by the U.S. Environmental Protection Agency (EPA) under a federal law called the Resource Conservation and Recovery Act (RCRA). Under RCRA, printers are required to follow certain procedures when generating, storing, transporting, treating, or disposing of hazardous waste. RCRA provides federal recycling and pollution prevention options to help printers decrease the amount of hazardous waste generated. Recycling and pollution prevention measures can significantly reduce printers' regulatory burden and may save your business considerable money.
Whether your printer is following voluntary sustainability guidelines or regulated mandates, it is in your best interest to ask about your printer's sustainability value circle. Your brand will benefit as well as the environment. Don't hesitate. Inquire today.
If you would like to know more about the Think Patented sustainability journey and its positive benefit on your brand and the environment, please contact your account executive or call 937.353.2299.