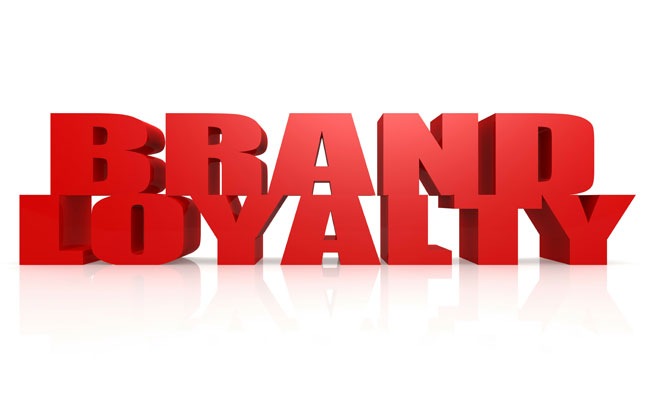 The Power of Promotional Products: Building Brand Loyalty
Finding ways to etch your brand into the minds of your target audience is paramount. While digital marketing and online presence play significant roles, there's one timeless tool that continues to prove its worth: promotional products. These tangible items hold the power to not only enhance brand awareness, but also build lasting customer and employee loyalty.
Promotional products, also known as branded merchandise or swag, encompass a wide range of items imprinted with a company's logo, message, or slogan. These items are typically distributed to clients, prospects, employees, and other stakeholders to promote the brand and reinforce its values. From pens and apparel to tech gadgets and drinkware, promotional products come in various forms, each serving as a tangible extension of the brand.
Behind the charm of promotional products is their proven effectiveness. According to a survey conducted by the Promotional Products Association International (PPAI), a staggering 83% of consumers enjoy receiving promotional products, while 82% keep them for their usefulness. Even more, the same survey shows that 79% of consumers feel appreciated when they receive promotional items, fostering a sense of loyalty toward the brand.
The goal of any B2B business is to establish a strong brand presence that resonates with its target audience. Promotional products offer a unique opportunity to create lasting impressions. When recipients receive a useful or attractive promotional item, it triggers positive associations with the brand. Every time they use that item, whether it's a pen, tote bag, or tumbler, the brand's logo and message are reinforced, keeping that brand top of mind for the consumer.
Promotional products can also serve as powerful tokens of appreciation. When businesses take the time to send these items to their clients, it shows that they value the relationship beyond just transactions. Clients are more likely to feel a sense of loyalty when they receive thoughtful gifts, and this loyalty can translate into repeat business and referrals. The act of gifting creates an emotional connection that goes beyond the functional value of the item itself. A report by the Advertising Specialty Institute (ASI) substantiates this, stating that 42% of recipients have a more favorable impression of a company after receiving a promotional product.
AND promotional products aren't just for customers – they are equally impactful in engaging and motivating employees. Recognizing and rewarding employees for their hard work with branded merchandise can boost morale and create a sense of belonging. Statistics reflect this positive impact: 71% of employees feel valued when receiving a promotional product from their employer, as stated by PPAI. Whether it's wearables like apparel or accessories, these items can create a shared sense of pride among employees. Furthermore, having these items in the workplace can foster a more positive work environment, enhancing team cohesion.

Spotlight: The 40 oz Stainless Steel Tumbler
One exceptional promotional product that stands out is a 40 oz Stainless Steel Tumbler. This premium tumbler is not only a functional item but also a symbol of quality. It's a recognized shape and style that recipients are sure to appreciate. Its sleek design and durable stainless steel construction make it an ideal companion for busy professionals on the go. By customizing this tumbler with your company's logo and message, you're not only offering a practical gift but also showcasing your commitment to staying current with the latest trends.
Think your clients or employees would appreciate a branded tumbler? We can show you what it would look like with your logo! Contact us to get started: https://thinkpatented.com/contact
Promotional products have the power to make an indelible mark on a brand's identity. Whether it's a branded pen, a trendy tote bag, or a sleek tumbler, each item has the potential to create a lasting impression. The tangible nature of these items extends their impact beyond the digital realm, allowing brands to connect with their audience on a more personal level. From leaving a lasting impression with clients to appreciating employees, promotional products continue to demonstrate their remarkable power in building strong and lasting relationships.
Ready to wow 'em? We can help you leave a lasting impression with branded promotional products. Learn more at https://thinkpatented.com/does/promo or call us at 937.353.2299