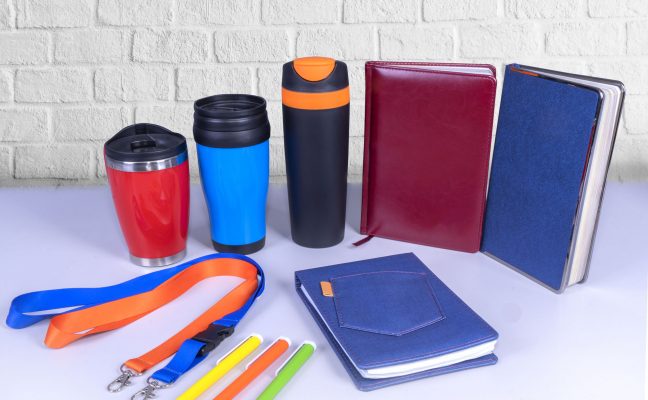 Reinforce your marketing campaign so that it's more relevant to the specific demographic you want to target. From ball caps to pens to coffee mugs, promotional products come in all sizes and colors. Who does not like to receive a gift? You can treat your customers while reinforcing your brand name with the right promotional item.
Promotional products are imprinted with an advertiser's name, logo or message designed to increase brand awareness. Promotional products are an effective marketing tool since they allow a brand to connect with customers by engaging many senses at the same time – visual, touch, sound, and sometimes smell. They are one of the few forms of advertising that allows customers to interact with a brand on a physical level.
If you want to create a memorable brand experience, give your customer a promotional item. Most customers retain the item, creating an opportunity to view your brand name over and over. Many customers show your promotional item to co-workers, extending the reach of the promotional product's brand reinforcement effectiveness.
Promotional items increase brand awareness for customers, rewarded employees, enhanced loyalty programs, and much more. Let's look at some statistics as to the effectiveness of promotional products:
88% of promotional product recipients remember the brand name of the advertiser
85% of the recipients do business with the advertiser on the product
83% of people like receiving promotional products.
Put your brand on things that your customers can wear, drink from, or carry their laptop in, or just use in their day-to-day life. Promotional products are not just giveaways. They create presence and awareness, placing your brand top of mind for an extended period of time.
Looking for a creative promotional product for your brand? Check out Think Patented's promotional products website at http://thinkbranded.com/ or contact your account executive, or call 937-353-2299.