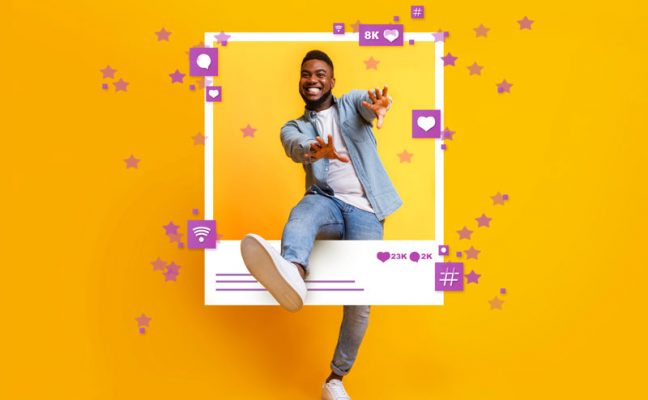 The new year 2023 offers many approaches in marketing to reach new prospects and existing customers. Marketing costs are expensive but with careful planning the return on investment can be positive. Most recently the cost of acquiring new customers has increased by 60%. Marketers are being hit with a double-headed hammer, marketing costs are high and customers have a lot more choices. Looking for innovative ways to make a real connection with prospects to get them to take action and gain trust in the brand is more difficult than one would think since reaching prospects the old fashion way via telephone and personal visits have met their demise. Choosing which of the new marketing technologies will deliver the targeted results can be frustrating since trial and error can be costly. Let's look at some of the marketing approaches being targeted for 2023.
Direct Mail and Omnichannel
67% of marketers say direct mail provides the best return on investment of any channel. This is a marketing toolbox must! In the past, direct mail was targeted as being expensive and inefficient, but with the newer high-speed digital printers and omnichannel marketing the costs have come down and the results, in terms of new customer acquisition, have increased. A 2022 survey found that 60% of consumers believe they receive the right amount of direct mail from brands and gone are the worries about over-stuffing mailboxes. Marketers can increase return on investment with omnichannel marketing programs such as Mail360 for example. Mail360 is an advanced marketing-based solution that connects your direct mail with your target audience, delivering the message where and when your potential customer wants to receive it. It enhances your campaign results through the integration of digital platforms like Google, Facebook, and Instagram. A Mail360 campaign will connect your direct mail, social media, and digital marketing for better campaign performance and a positive return on your investment.
Influencer Marketing
This marketing tool has seen significant growth in just a few short years. Influencer marketing is the new "word of mouth" tool today. According to Team Asana, "While this form of social media marketing isn't new to 2023, brands are seizing the opportunity to build more authentic connections with their target audience by appointing long-term "brand ambassadors." These mutually beneficial relationships allow the brand to build lasting relationships with its influencer partners, while the influencers can maintain trust with their audience by promoting the same brand over time. 93% of marketing professionals use influencer marketing for reasons like:
Increasing brand awareness
Building trust and authority
Reaching their target audience
Driving conversions
Generating leads
Setting a new trend
Connecting to a wider market."
If you have not set up an influencer network you should look into it particularly if you target consumers. Validating your brand through trusted relatives and friends drives prospects to convert more quickly at a minimal cost.
User Experience
User experience, or UX, is more than just a buzzword. It is how a person feels when interacting with a website. Good UX design provides a positive experience that fulfills a user's needs. It helps build brand loyalty and drives conversions. Your website serves as the front door to your business. It is arguably your most valuable marketing asset, and a great UX can make all the difference when convincing prospects to become customers. When designing your website, keep the layout simple, incorporate easy-to-use navigation, and don't overwhelm users with too much information on the main landing pages. Include as much video as is comfortable with your target audience. You should also be optimizing your website for mobile if you have not already done so, especially since more than half of users worldwide use their phones to browse the web.
According to Asana, the following are some examples of current UX design trends:
"Minimalism and blanding (bland + branding), or websites free of intrusive advertising and popups  
Voice-activated interfaces
Hands-free controls
Animated elements to add intrigue
Block web design
"Scrollytelling," or telling a story as the user scrolls 
Bold colors
Video content"
Interactive Content
Marketers are developing dynamic content on their websites to encourage active engagement from their target audience, for example, interactive infographics, quizzes, games, and interactive videos.
"81% of marketers agree this low-cost, high-impact content strategy is much more effective at grabbing potential buyers' attention than static content", according to Asana. "But the benefits don't stop there. Interactive content is a great trend to try if your content marketing goals include:
Enhanced audience engagement
Improved customer learning
More leads and conversions
Increased brand loyalty
Streamlining the customer experience"
Social Responsibility
Businesses today are expected to take social responsibility in protecting their community, country, and the world by demonstrating environmental responsibility, and supporting the financial needs of their communities and schools while offering their volunteerism in support of local organizations. According to a recent study, over half of United States consumers now factor social responsibility into their purchase choices. What's more, 66% of consumers are willing to pay more for goods from brands that demonstrate social commitment. This all makes social responsibility a key consideration for all businesses. Businesses can demonstrate social responsibility with some of these ideas:
Providing recyclable packaging
Directing portions of profits to charity
Establishing two-for-one campaigns that donate products to those in need
Encouraging employees to participate in company-sponsored community services or activities
This blog aims to identify what the new year 2023 will offer in terms of the many approaches available in marketing that can be used to reach new prospects and existing customers. Marketing today is more expensive and customers have a lot more choices. As a result, marketers are constantly looking for innovative ways to make a real connection with prospects to get them to take action and gain trust in their brand.
To learn more about modern marketers' best practices for 2023 or Mail360, contact your Think Patented account executive or call 937-353-2299.