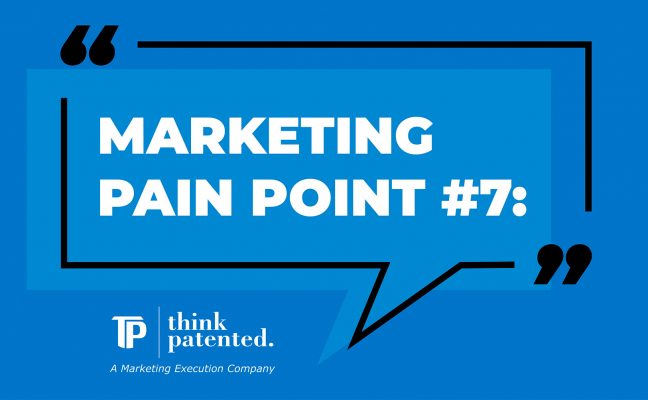 With leaner workforces, decision-makers need efficiency and simplicity to be part of the equation when it comes to managing vendors. One area where this trend is particularly noticeable is in the realm of print services. Research and statistics show that the "one-stop shop" approach offered by competitive print service providers creates value, as it provides a comprehensive range of services and acts as a single point of contact for all printing needs.
Gone are the days of being simply a PRINT SHOP.
The Problem: Clients no longer want to deal with multiple service providers for different aspects of a project.
The Solution: Instead, clients prefer the convenience of having one accountable partner that can handle everything from creative to mailing, digital to social, fulfillment to reporting, and more.
Studies have shown that this shift toward a one-stop shop model benefits both print service providers and their clients. For marketers and brands, it means reduced coordination efforts and improved efficiency. They no longer have to communicate with multiple vendors, minimizing the potential for miscommunication and delays. This streamlined process translates into time and cost savings for the clients.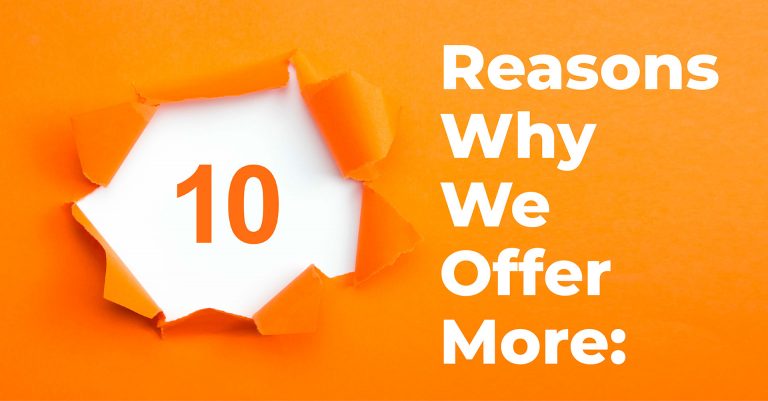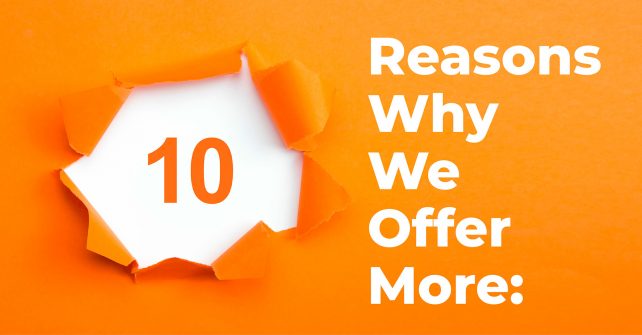 10 Reasons Why Print Service Providers Offer More:
Streamlined Communication: Using a single provider for all your marketing needs eliminates the need for coordinating multiple vendors. It simplifies communication, reduces the chances of miscommunication, and ensures a seamless flow of information.
Consistent Branding: With a single provider handling all aspects of your marketing, you can maintain consistent branding across various channels. From print materials to digital campaigns, having a cohesive brand image becomes easier to achieve.
Time and Cost Savings: Working with a single provider saves valuable time and resources that would otherwise be spent on managing multiple relationships. It eliminates the need to search for, onboard, and coordinate with different vendors, resulting in cost savings and improved efficiency.
Deeper Understanding of Your Business: A single provider who handles all your marketing needs gains a comprehensive understanding of your business goals, target audience, and brand identity. This knowledge allows them to deliver more tailored and effective marketing solutions.
Enhanced Collaboration: Close collaboration between your team and a single provider fosters a stronger partnership. They become familiar with your preferences, work style, and objectives, leading to more effective collaboration and a higher level of trust.
Strategic Alignment: A single provider can align marketing efforts with your overall business strategy. They have a holistic view of your marketing activities, allowing them to create cohesive campaigns that align with your long-term goals and objectives.
Expertise Across Multiple Channels: A single provider that offers a wide range of marketing services brings expertise across multiple channels, including print, digital, social media, and more. This comprehensive skill set ensures a cohesive and integrated marketing approach.
Efficiency in Project Management: Having a single provider managing your marketing needs simplifies project management. They can oversee the entire process, ensuring deadlines are met, resources are allocated efficiently, and projects are executed smoothly.
Access to a Network of Specialized Professionals: A single provider often has a network of specialized professionals within their team or in their extended network. This means you can tap into their expertise when needed, ensuring you have access to a diverse range of skills without the hassle of managing multiple vendors.
Long-Term Partnership: Working with a single provider fosters a long-term partnership based on trust and mutual understanding. They become invested in your success and can provide valuable insights and recommendations based on their deep understanding of your business.
Clients value the streamlined communication, expert knowledge, and long-term partnership that a single provider offers, making it a sensible choice for comprehensive marketing solutions. By offering the services clients have come to expect from a printer, including advising on mailing strategies, postal optimization, substrate selection, and other considerations, print service providers are seen as indispensable partners. This added value, compared to marketing agencies that may rely on exterior vendors to execute, contributes to greater streamlining and increased client loyalty.
By involving print service providers in all stages of the marketing process, clients can benefit from their technical expertise and gain inspiration from all the possibilities they're able to offer. This collaborative approach fosters a stronger relationship between the parties involved and leads to more impactful and successful print campaigns.
Dealing with countless vendors is a drain for most businesses—which is why it makes sense to find a one-stop shop in the form of a print service provider (PSP). PSPs can align with the evolving needs of clients, combining proven practices with innovative new options to help companies stay competitive.
When you think Think Patented, think MORE, because print is just the beginning of what we can do for you! Visit https://thinkpatented.com/ or call us at 937.353.2299