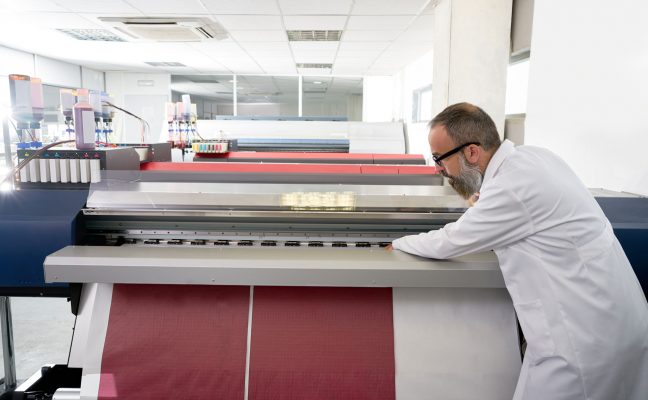 Wide format printers are generally accepted to be any computer-controlled printing machine that supports a maximum print roll width of between 18″ and 100″. Typically applying ink-jet technology, these printers can print on premium glossy-coated paper as well as a wide range of substrates such as wood, metal, plastic, glass, canvas, and more. The materials can be rigid or roll format for flexibility in printing to the customers' requirements.
The output from wide format printers includes POS, banners, posters, trade show graphics, wallpaper, murals, backlit film, cardboard cut-outs, window stickers, floor decals, vehicle image wraps, and much more.  It's like there is nearly not any restriction to what wide format printers can produce, limited only by your imagination.
Where would you use the output from wide format printers? The applications are endless. Some of these are:
Trade Show Exhibits
Retail Store Point of Sale
Events
Announcement Posters
Congratulatory or Sale Banners
Lobby Wall Graphics
Informational Floor Graphics
So many, many more
What should you look for when selecting a wide format printer? Make sure the equipment is modern and well maintained. Ask about the operators' experience. Examine samples of the printer's work to evaluate quality. Ask about turnaround time. Can they meet hot deadlines? Will their service team keep you informed as to the status of your project? Can they provide you with professional recommendations to optimize results? 
Lastly, select a wide format printer that designs, prints, and finishes completely in-house. This ensures quality, a smooth production process, timely delivery, and economical cost. Think Patented offers such services and handles everything in-house under one roof.
For more information on wide format printing, go to https://thinkpatented.com/does/print or contact your account executive, or call 937-353-2299.