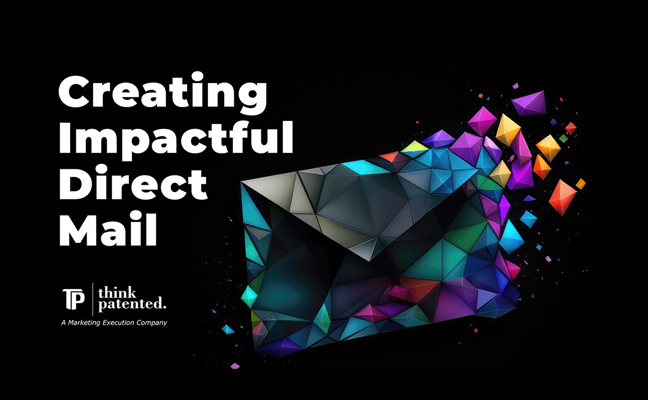 How to Create Direct Mail That Really Delivers
In today's digital age, where emails and online advertisements saturate our screens, there's a compelling charm in receiving a physical piece of mail. Direct mail postcards continue to stand out as a powerful marketing tool, bridging the gap between our digital and physical worlds. The impact of direct mail goes beyond aesthetics and design – it's backed by statistics that highlight its enduring value.
If you're planning to launch a direct mail postcard campaign, but find yourself in need of a clear starting point, look no further. This guide will walk you through the essential steps of crafting creative, effective direct mail.
Direct mail might seem like a traditional approach, but its effectiveness remains remarkable. According to recent studies by the Data & Marketing Association, direct mail boasts a response rate of around 4.9% for prospect lists and 9% for house lists. This is significantly higher than the response rates of email campaigns, which typically average around 1%.
Moreover, research from the USPS indicates that 60% of direct mail recipients were influenced to visit a website, illustrating the complementary nature of direct mail in driving online engagement. These figures emphasize the enduring relevance of direct mail as a vital channel in the marketing mix.
Designing a direct mail postcard is about more than just aesthetics – it's about creating an experience that will resonate with your target audience. Here's what we've learned can make the difference:
Engage the senses with vivid colors and captivating images that command attention. Given our natural inclination to human faces, integrating people imagery into your marketing collateral can help forge an instant connection to your product or service.
Remember, less is often more when it comes to text. A postcard is akin to a billboard, not a book. If your product necessitates a thorough explanation, consider alternative formats like letters or self-mailers.
Don't neglect the mailing side of the postcard. This facet is not to be underestimated, as it undergoes scrutiny by postal cameras and is forwarded via email to Informed Delivery subscribers. Opt for a robust paper cover stock and apply a protective coating to withstand the delivery process.

Craft an irresistible offer. Complexity is the enemy of clarity in the world of offers. Commit to a single, compelling offer that directs recipients toward a specific action. When refining your offer, consider these four pivotal questions:
Will the recipient think this offer is valuable?
Does the offer create urgency for the buyer?
Is the offer easy to understand?
Is the offer well-tailored to the demographic?
Curious about what works? We find these are the most effective options:
Percentage/dollar discount
Free trial
Gift with purchase
Never underestimate the potency of a clear and actionable call to action (CTA). Map out precisely how recipients can capitalize on your offer:
Phone Call
In-Person Visit
Email
Website Form
If you're driving buyers online, opt for a QR code to expedite the process or at least use a concise URL. For in-person redemptions, consider including a perforated coupon. Ultimately, make sure your CTA is effortless!
Design is one aspect of creating a successful direct mail campaign, but the way you deliver your message matters, too. To make the most of your investment, it's important to target your audience through personalization:
Segmentation for Precision: Delve into audience segmentation, tailoring your postcards based on demographics, preferences, or past behaviors. The implementation of segmented content can elevate response rates by a staggering 50%.
Variable Data Printing: Employ the magic of variable data printing to infuse personalized text, images, and even exclusive offers specific to each recipient. This heightened personalization imparts a sense of exclusivity and relatability that resonates deeply.
Finally, consider unique finishing options to ensure your mail stands out:
Embossing and Debossing: Elevate the tactile experience of your postcards through embossing, which raises design elements above the surface, or debossing, which imparts recessed impressions. This multisensory approach piques curiosity and boosts engagement.
Foil Stamping: Infuse your postcards with an air of elegance through foil stamping – the application of metallic or holographic foil onto designated areas. This technique imparts sophistication and visual allure.
Die-Cutting for Distinction: Break free from the conventional with custom die-cut shapes that mirror your brand's identity. Unconventional contours captivate recipients, leaving an indelible imprint.
Spot UV Coating: Play with texture by integrating spot UV coating, where sections of your design are highlighted with glossy finishes against a matte backdrop. This method directs attention and creates a visually captivating effect.
Lenticular Printing: Elevate engagement by embracing lenticular printing, a dynamic technique that reveals different images or messages as the postcard is tilted. This interactive facet commands attention and lingers in the recipient's memory.
Personalization and unique finishes are not just embellishments; they are integral components that elevate your postcard from a simple mail piece to a memorable and impactful connection.
Direct mail postcards continue to shine as a potent marketing tool, seamlessly merging the gap between the digital and physical worlds. By using our best practices, embracing personalization, and incorporating unique finishes, you can transform your postcard into an experience that captivates your audience's attention, fosters engagement, and drives real results.
Ready to create something that really stands out? We can help you deliver different! Learn more at https://thinkpatented.com/does/mailing or call us at 937.353.2299