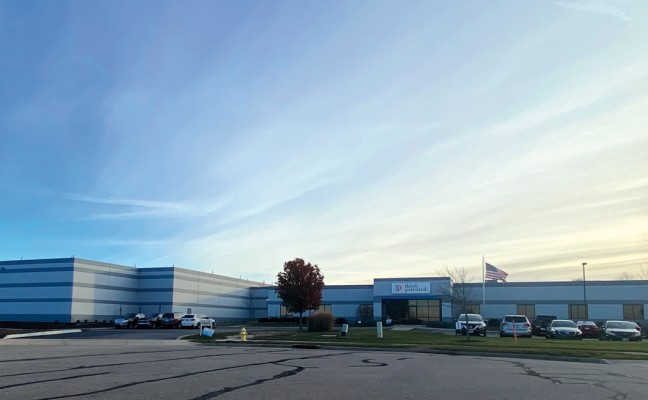 Another year has passed, and it seems like a mere flash before our eyes. We hope everyone enjoyed good times with friends and families, and that our business partners experienced a successful year. 2021 was a positive one for Think Patented, and we have much news to share with you.
In 2021, we installed new equipment that gave us expanded capabilities and production efficiency enhancements. Our new HP Indigo 100k became fully operational in 2021. The larger sheet size, quality and the speed of throughput, has quickly made an impact for our clients' increased demand for on demand and personalized printing. Having HP partner with us, we felt comfortable to be an early adopter of this latest advancement in technology to the benefit of our clients.
Additionally, we added a new hi-speed Read and Print Inserter, more than doubling our capacity in the mailing area. In our wide format group, a new Heat Bending Machine was added providing us with expanded capabilities. We've also installed a new ID Card/Badge printer to meet several specific client requests. Finally, we acquired the laminating equipment, and the ownership of RGH Solutions joined the Think Patented team to increase our laminating capabilities and turnaround times. We continue to invest in new technologies and equipment to keep Think Patented on the leading edge.
The biggest news we want to share is the completion of our new Fulfillment Center building. We constructed an additional 47,000-square-foot, state-of-the-art fulfillment center. The new facility is connected to our Miamisburg Headquarters, an ideal and nationally recognized geographic center for distribution with optimal ground and air access. The facility is a high-bay, narrow-aisle, climate-controlled structure, incorporating the latest fulfillment management technology for accuracy and efficiency.
Another new initiative was the development of our new e-commerce platform. Clients can go online at https://tpprinthub.com/ to order standard and customizable products. Accessible 24/7, this ecommerce site has a wide variety of high-quality products and many more will be added in 2022. We are proud of how our amazing team members continued to make Think Patented the premier Marketing Execution company in the region. If you know of someone seeking employment, please have them contact us. We are looking for individuals with integrity and solid work habits to add to our team.
It is through our solid relationships with our valued clients, support from our suppliers, hard work and dedication from our team members that we were able to accomplish what we did in 2021, as well as, add a number of new clients around the country. With heartfelt sincerity, we thank everyone who played a part in our growth. We could not have done it without all of you.
May the New Year find all in good health and bring you success throughout your endeavors in 2022!
Dr. H.C. Niels M. Winther
Chairman of the Board and Managing Partner
Kenneth O. McNerney
CEO and Managing Partner