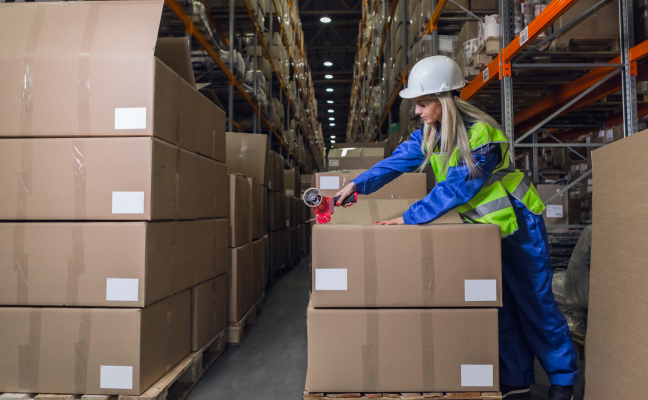 As we approach the end of 2021, most business leaders evaluate past business performance and set their sights on the upcoming new year. They ask, how can we improve our operations and reduce costs in the coming year? More than just a dream, this planning process is not only critical but achievable with the help of outside resources.
One area for consideration is outsourcing your kitting, packaging, and fulfillment services to a proven professional fulfillment center. When you contract these services to free up internal space and personnel needs, you reduce overhead, the need to attract prospective employees in the difficult hiring arena and ensure that your fulfillment services will be handled accurately and in a timely manner to meet hot deadlines.
But a word of caution here. Evaluate your contract fulfillment center carefully. Consider the following:
Experience – how long has the company been in the fulfillment business?
State of Art Facilities – Does this fulfillment center have high-bay, narrow aisle, 100% climate and humidity controlled physical facilities with room to handle your estimated volume of work?
Automated Systems and Processes – are they using next-generation technology that places them on the leading edge of automation?
Turnaround Time – ensure your idea of quick order fulfillment aligns with the fulfillment center's turnaround time.
Transparent Pricing – an experienced fulfillment center is efficient and open to show they save you money.
Other Intangibles: check for other aspects that make your job easier. Does this company provide inhouse print capabilities? How about inhouse mailing, shipping, and postage expertise? Do they have these services under one roof and one streamlined process?
Think Patented has expanded its fulfillment operation with a new 47,000 sq. ft. state-of-the-art fulfillment center. It is driven by customer demand for expanded warehousing, fulfillment, kit packing, print-on-demand services, and third-party logistics – under one roof and one workflow. The facility is a high-bay, narrow-aisle, 100% climate and humidity-controlled structure, and incorporates the latest technology for accuracy and efficiency. Contact your Think Patented Account Executive or call 937-353-2299.