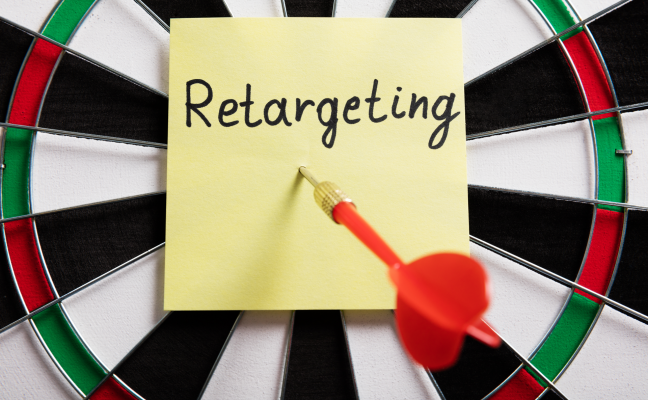 Direct Mail Retargeting is the integration of digital marketing and direct mail, allowing you to send timely, personalized mail to customers and/or prospects who are engaging with your website. Think Patented has a proprietary method we call LeadMatch that matches a physical address with a website visitor. If the match fits your customer profile, a retargeting postcard is automatically mailed.
A Direct Mail Retargeting program follows up on those who visit your website but do not take further action. In its basic form, it uses a proprietary method to match a physical address with a website visitor identifying those unique prospects so that you can send a direct mail follow-up to them. Integrating direct mail with digital marketing is the most effective way to ensure that your message is seen, absorbed, and acted upon. Your conversion rate goes up as well as your return on investment. If you are currently driving prospects to your website, you can mail directly to these visitors with a Direct Mail Retargeting campaign resulting in an increase, of up to 49%, in brand awareness.
Take a look at some statistics regarding website visitations:
90% of people who are interested in a product or service will visit the website first (MIT)
96% of unique visitors leave the website without taking action (Google Analytics)
26% of people will return to a website and complete the conversion process after being retargeted (OMA)
Postalytics reports a positive response from retargeting by stating, "Mail retargeting entails sending mailers to consumers who have expressed an interest in a company's products. The retargeting mailers will contain relevant advertising and coupons that will appeal to those consumers. Using mail retargeting limits costs for small and medium companies. Direct mail has one of the highest response rates in the industry. You're simply leaving a subtle reminder in your potential customer's busy life. Simply, mail retargeting is highly effective."
Retargeting via direct mail can be a valuable part of your overall marketing strategy because it reaches customers both in digital and print channels. Here are a few ways the Direct Mail Retargeting program can assist your marketing strategy:
Supplement online marketing with a postcard
Test pricing strategies for your offline marketing channels
Develop leads for further efforts through direct mail and potentially other channels
Uncover more information about pain points and potential obstacles keeping customers from completing a purchase
Establish a deeper connection between your brand and customers through a printed mailpiece
Increase your brand awareness versus competitors who stick to digital-only
With retargeted direct mail, you can also upsell products that complement a customer's recent purchase or provide information about a loyalty program that describes the perks and long-term savings customers can realize by purchasing your brand. Direct mail retargeting should include exclusive shopping perks and offers to encourage repeat purchases. 
"The customer journey is no longer linear", according to LOB's Modern Marketing Guide, "and requires multiple touchpoints before a potential, or existing customer is ready to convert." The Think Patented Direct Mail Retargeting program provides a means to increase the number of people who will return to a website and complete the conversion process after being retargeted.
If you would like to learn more about the Direct Mail Retargeting program, contact your Think Patented account executive or call 937.353.2299.