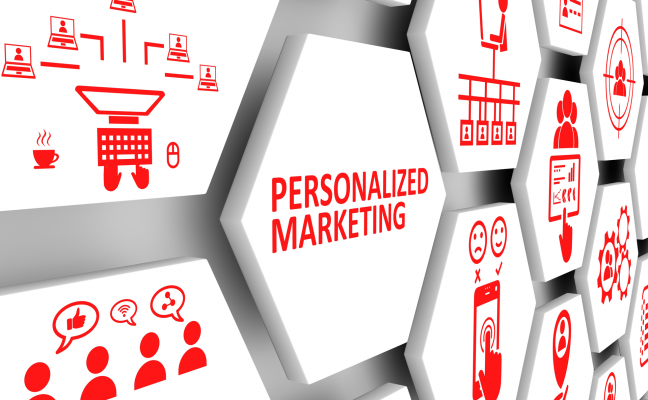 Personalized marketing is more than a current marketing trend. It's a proven tactic that is driving increased responses from target audiences and contributing to higher conversion rates.
Personalized marketing uses data to deliver more relevant messages to your target audience. In other words, businesses collect data on their audience's interests, demographics, and behavior to create more relevant and valuable content. This is becoming increasingly important as prospects have content coming at them from every direction. To stand out, you have to add some personalization.
The personalization of your promotional materials can be accomplished in three steps:
1. Gather personal data – Ask your users for personal data in return for access to articles of interest, related promotional items, entry into contests, etc.
2. Create better content – Gathering and managing personal data allows you to tailor your content to break through the clutter, increase awareness and stimulate action.
3. Humanize your business – Personalizing your brand will give customers positive experiences as a result of your more humanized approach to marketing.
Is it worth the effort to personalize your marketing? Let's look at some statistics.
92% of marketers say consumers and prospects expect a personalized experience.
99% of marketers say personalization helps advance customer relationships.
80% of consumers are more likely to make a purchase when brands offer a personalized experience.
90% of U.S. consumers find personalized marketing content somewhat to very appealing.
40% of marketers say their biggest challenge with personalization is linking data-related technologies, while 34% struggle with poor data quality. The garbage in – garbage out principle applies to personalization endeavors as well.
What about consumer privacy concerns? Well, it does not appear to be as big of a concern as it was just a few years ago. In fact, 83% of shoppers said they would exchange data for a more personalized experience. Previous distrust appears to be declining as consumers share their personal information in exchange for special privileges, information, or pricing discounts.
In conclusion, here are some key considerations. Personalizing your marketing to your audience helps them feel recognized and valued by your brand. Personalized content and messaging should be more useful and relevant to your target audience making it more likely that they will engage your brand. Collecting and using data on your audience is the key to personalized marketing.
For assistance in personalizing your marketing approach, contact your Think Patented account executive or call 937.353.2299.  
You can find more information about Personalization in our latest issue of The Noodle.