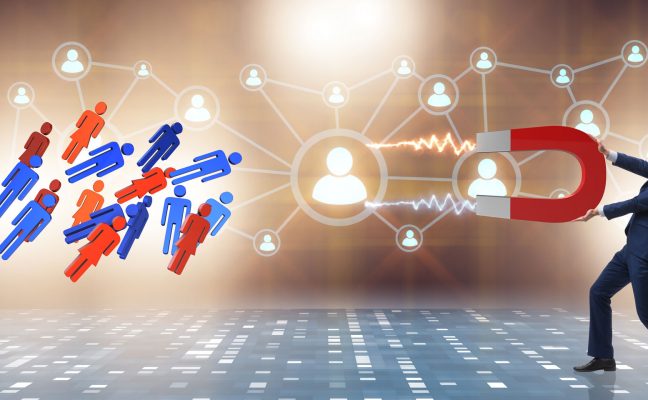 Situation:
Many businesses are attempting to attract additional, qualified employees. If this, is your business, you might want to look at our Mail360 marketing tool that has been successfully used for employee recruitment. Please check out this case study.
Campaign Objectives:
Stimulate receipt of qualified employee applications
Increase brand recognition to entice employees
Increase company awareness as to the benefits of employment
 Solution:
Design, build and implement a cross-channel marketing campaign utilizing our Mail360 platform to enhance recruitment efforts. For example, following are information and statistical data resulting from a manufacturing company's recruitment campaign:
Residents were identified within the targeted geographical areas.
A total of 7,502 direct mail pieces were mailed and the delivery rate was 95.91%.
LeadMatch was applied to every visitor who came to the client's website but did not take any action. These visitors were tracked and a total of 208 potential new recruitment leads were identified for this client.
With our Online Follow-Up campaign accelerator, relevant traffic was identified and online ads were displayed to this segment a total of 30,251 times with 119 click-thrus.
Through SocialMedia follow-up, 964 ads were displayed with 40 click-thrus.
Website visitors with Facebook or Instagram accounts were sent online ads directing them back to the client's website. A total of 4,561 ads were displayed reaching 3,777 unique visitors
 End Results:
The campaign had an overall impression count of 45,860 views by potential new employee candidates. That is a 6.11x increase in impressions over a traditional direct mail campaign not using Mail360. The client hired 9 new employees as a result of this campaign. Attracting qualified employees is a difficult situation in today's market. The client was most pleased with the results of this campaign and the minimal involvement required on their part due to the Mail360 automation features. The recruitment process was not only successful but cost-effective as well.
 About Mail360:
Mail360 is an advanced, automated marketing-based solution that is designed to seamlessly track the effectiveness of your direct mail campaigns. It enhances the results through the integration of digital platforms like Facebook and Instagram.
With Mail360 you can combine your direct mail promotion with digital marketing reinforcement to increase your results by double digits or more. Why Mail360 Plus?
Best Utilization of Direct Mail and Digital Platforms
Seamless Tracking
Higher Results
Increased Market Exposure
Please contact your account executive or call 937.353.2299 for more information about our automated employee recruitment programs.