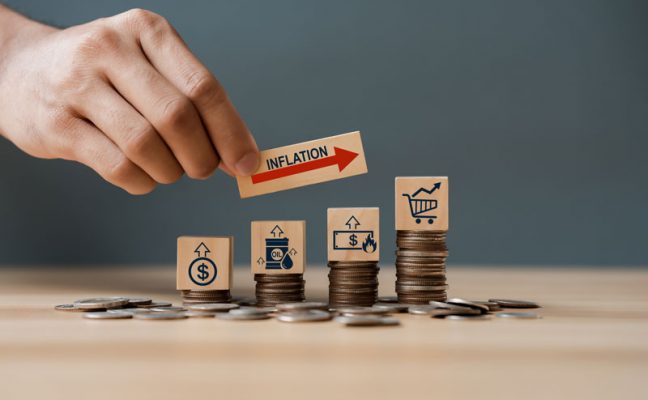 Inflation is impacting everything this year and it appears that things will get worse in 2023. This will have ramifications for direct marketers. The question is how much of a hit will it be? Let's look at some of the knowns in terms of price increases and the reasons behind them.
The U.S. Postal Service has approved several new postage increases, predominantly impacting First-Class, Marketing Mail, and Non-Profit Mail products effective Jan. 22, 2023. Pending approval by the independent federal Postal Regulatory Commission (PRC), these new prices will raise costs of First-Class letters, flats, and postcards; Marketing Mail letters and flats; and Non-Profit Mail letters and flats.
The Postal Regulatory Commission revised the rate-making process in November 2020 to give the U.S. Postal Service more rate authority, allowing over-CPI rate increases to compensate for lost volume, to help make prefunding payments, and to improve the cost coverage for "underwater" products. The U.S. Postal Service is using all available rate authority because the Postmaster General wants to offset what he projects to be $160 billion in losses over the next decade.
Someone will have to cover the U.S. Postal Service cost increases. Direct marketers will bear the brunt of these cost increases. How much of an increase can we expect in 2023?
On October 7, 2022, the U.S. Post Office filed notice with the Postal Regulatory Commission of their intended rate adjustments, scheduled for January 22, 2023. Rate adjustments are significantly influenced by the consumer price index (CPI) which has risen alarmingly in the last 12 months. Rate hikes as large as 8%-10% could have been proposed by the U.S. Post Office, but things are looking much more reasonable with marketing letter rates likely rising an average of 3.29%. Remember that the rate increases must be approved by the Postal Regulatory Commission before they take effect.
With all the news above for 2023, you can implement tactics to reduce your postage and increase your direct mail return on investment. Consider these ideas from Think Patented:
Personalize – You can take advantage of data to personalize and customize mail pieces making them more likely to convert thus increasing return on investment.
USPS Promotions – 2023 will bring fresh USPS promotional discounts to direct marketers. The first promotion is the annual Tactile, Sensory & Interactive promotion, which is expected to offer a 5% discount on qualifying mail pieces and runs from Feb 1, 2023, through July 31, 2023. Details and more information can be found here: usps.com/promotions. There are specific requirements to qualify, Think Patented can help to make sure you meet them.
Commingling – reduces postage on mail pieces by combining them with mail from multiple sources.
Go Omnichannel for Impact – Only 5% of enterprise marketers use direct mail as a stand-alone tactic anymore. Using data from your CRM and marketing automation platforms such as Think Patented Mail360, you can precisely segment and target your audience members to receive the right message at the right place and time. Mail360 is an advanced marketing-based solution that will connect your direct mail, social media, and digital marketing for better campaign performance and a positive ROI.
Use the Right Tools – Find a printer/direct mailer with a good reputation for quality and customer service like Think Patented and order a sample kit to ensure it is what you had envisioned.
Track and Measure Results – Measuring the success of your direct mail campaigns can be accomplished by looking at metrics that include response rate, revenue generated per mail piece, and return on investment. Solutions like Think Patented's Mail360 offer seamless tracking of campaign effectiveness and results.
Meeting United States Postal Service standards can reduce your postage by 37%-52% (based on a mailing of 500,000+ letter-sized pieces). According to Printing Impressions, don't let the postage rate increases scare you away from direct mail as it has the highest ROI of all marketing channels when done correctly.
To summarize, inflation is impacting everything this year and it appears that things will get worse in 2023. The article can be most beneficial to direct marketers when planning for 2023 to help address the ramifications.
For additional information on direct mail, options to reduce postage costs for your 2023 mailings, or additional details on the Think Patented Mail360 omnichannel solution, contact your Think Patented account executive or call 937.353.2299. You can increase conversions, optimize your return on investment and take advantage of U.S. Post Office promotions to lower your costs.