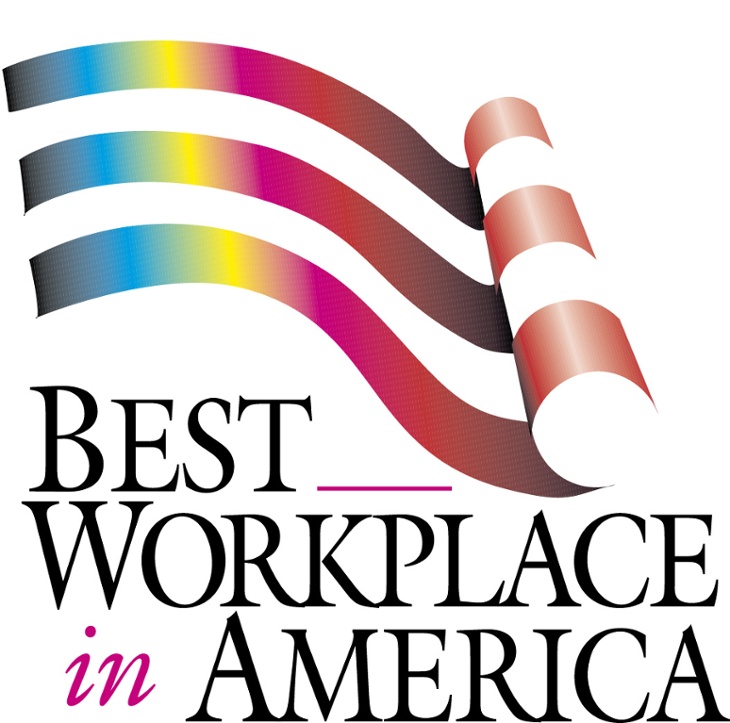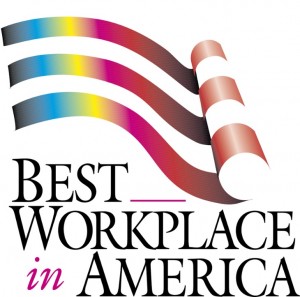 THINK PATENTED RECOGNIZED AS A BEST WORKPLACE IN AMERICA.
Think Patented, one of Ohio's leading commercial printers and a Marketing Execution Company today has been awarded the designation, Best Workplace in the Americas 2015, for their exemplary human resources practices.  Begun to specifically honor printing companies that provide a superior work environment, the Best Workplace in the Americas program was created in 2000 and is run by Printing Industries of America.
A panel of highly respected HR professionals with decades of experience in the graphic arts industry reviewed the submissions. All of the winning companies actively show their employees that they care about their work environment, their personal goals and ambitions, as well as the needs of the company.   Applicants were judged on eight criteria: Management Practices; Work Environment; Training and Development Opportunities; Financial Security; Workplace Health and Safety; Work-Life Balance; Recognition and Rewards; and Health and Wellness Programs.
"It's an honor to be recognized by the industry as a company that offers a top workplace,"  said Ken McNerney, CEO & Managing Partner.  "Our people make the difference for us every day, providing a good workplace is imperative to our success and growth."
Michael Makin, president and CEO of Printing Industries of America, agrees.  "Best Workplace in the Americas winners routinely recognize that success is generated in many ways, and importantly, through their employees. Congratulations to Think Patented."
For more information about the Best Workplace in the Americas Awards, contact Jim Kyger at 202-527-2688, [email protected] or see www.printing.org/bwa
About Think Patented:
Think Patented (one of only 13 companies worldwide to be Pantone Certified), Headquartered in Miamisburg, OH is redefining what a Printing company is.  Offering services to clients worldwide with Conventional, Digital and Wide-format Printing, One2One Marketing, pURL's, mobile marketing, Web-to-Print solutions, Marketing Automation, Fulfillment services, Call Center services, Direct Mail and Promotional Products, all under one roof. For more information visit: www.thinkpatented.com