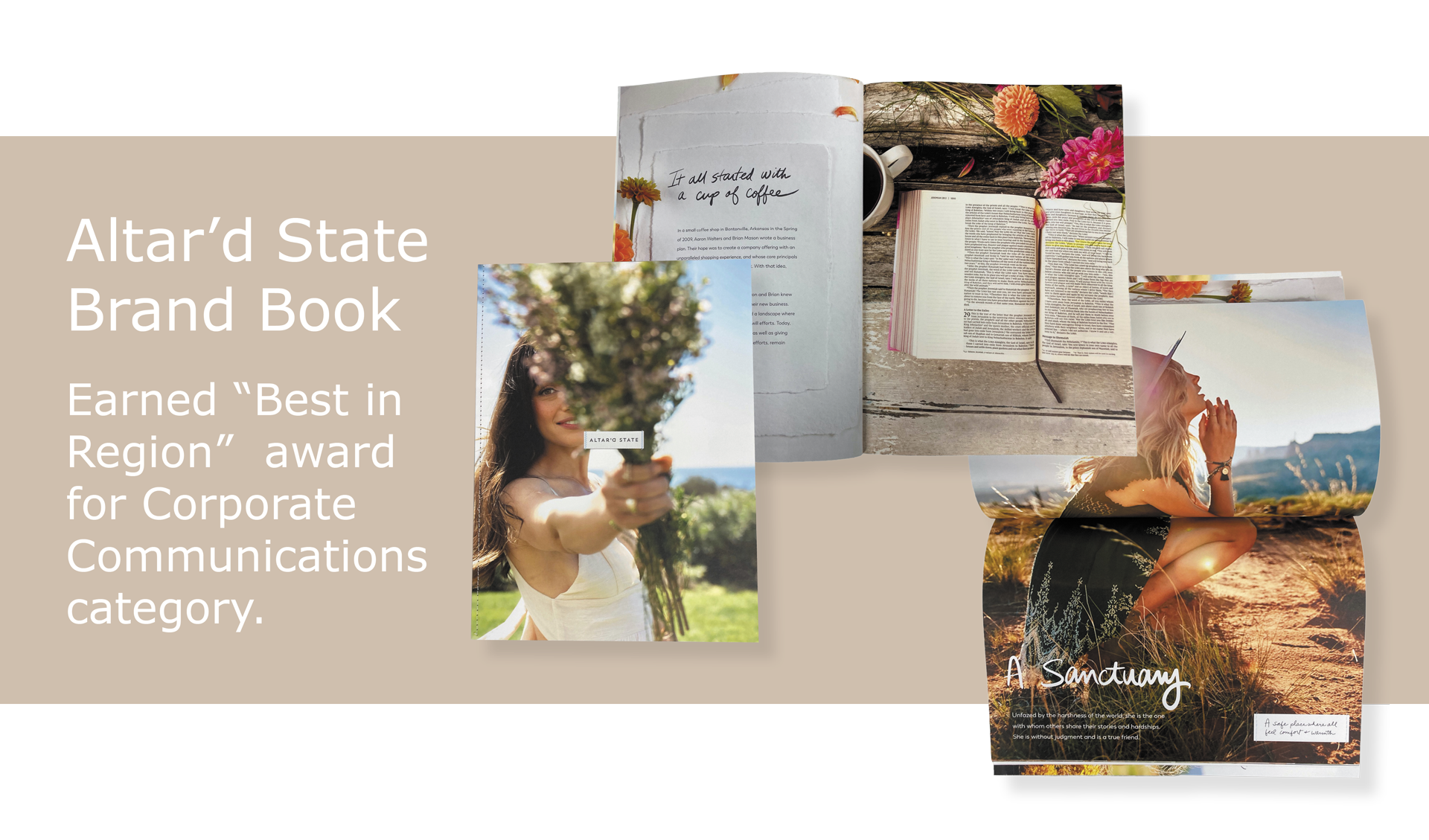 On March 10, 2022, Think Patented was awarded twenty-six (26) Print Excellence Awards, including sixteen (16) Gold Awards and one (1) "Best in Region" award in the Corporate Communications category, from the Graphic Media Alliance.
"We are thrilled to be honored amongst so many other great companies. The standards continue to increase, and it is important that we consistently benchmark ourselves. The past year has presented unprecedented challenges for everyone. We are proud of how our team has adapted to the challenges of the past year and continues to support our clients and produce great work."
–Ken McNerney, CEO & Managing Partner
Each year, Graphic Media Alliance holds its Print Excellence Awards competition to recognize Ohio, Michigan and northern Kentucky printers who have demonstrated excellence in 36 categories and two out-of-region expert judges rank them in a regional competition. This year's judges were longtime Premier Print Award judges, Ken Eberhart (retired, Merrick Printing, Louisville, KY), and Jeff Ekstein (Willow Printing Group, Ontario, Canada), who ranked them in both regional and state-wide competition.
For his first time overseeing the Print Excellence Awards judging, Graphic Media Alliance President, Andrew Schall, was in awe of the process. "The level of detail in which our judges review each entry is profound; in many cases, our judges found it challenging to pick a winner. Ken and Jeff's combined expertise spans more than 75 years in the printing industry. The Print Excellence Awards showcases our finest offerings in Ohio, Michigan, and N. Kentucky, and this year did not disappoint. As demonstrated in this year's contest, our members continue to innovate,  ensuring a bright future for our industry and our Association."
All of the Gold award winners in the regional competition are entered in an association-wide competition for Best of Category and Best of Show prizes that will be awarded in August 2022 at the Grand Ceremony, sponsored by Millcraft.
Think Patented won the following awards:
Sixteen (16) Gold Awards
Nine (9) Silver Awards
One (1) Bronze Awards
Think Patented, headquartered in Miamisburg, OH is redefining what a Printing company is.  Offering services to clients worldwide with Printing, One2One Marketing, pURL's, mobile marketing, Web-to-Print solutions, Fulfillment services, Direct Mail, Wide-Format printing, Design Services and Promotional Products, all under one roof.
Please visit: www.thinkpatented.com
Graphic Media Alliance serves over 300 commercial printing companies and suppliers to the industry in its service area. The association provides a broad range of products and services to its membership, including workers' compensation and product discounts. Graphic Media Alliance is an affiliate of the national Printing Industries of America, the largest graphic arts association in the world. For complete information on Graphic Media Alliance and Printing Industries of America, please visit www.graphicmedia.org.