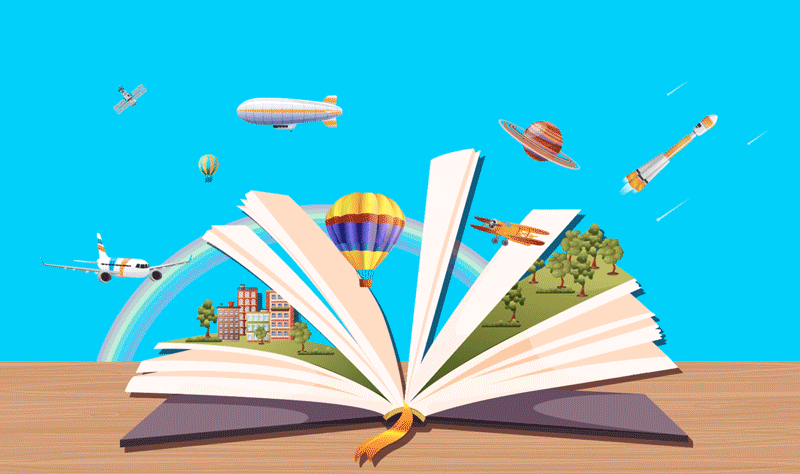 We are pleased to offer this summary from the Higher Ed Marketer podcast featuring an interview with Jim Small, Associate Vice President for Development – Executive Director, Storytelling & Engagement Team at Notre Dame College. The Higher Ed Marketer podcast is sponsored by Caylor Solutions, an education marketing and branding agency, and by Think Patented, a marketing execution, printing and mailing provider of Higher Ed solutions.
What is storytelling? Storytelling is the process of using fact and narrative to communicate something to your audience. Some stories are factual, and some are embellished or improvised in order to better explain the core message. While this definition is pretty specific, stories actually resemble a variety of things.
According to an article by Bronwyn Fryer that appeared in the Harvard Business Review and reinforces Jim Small's approach to storytelling, "The other way to persuade people—and ultimately a much more powerful way—is by uniting an idea with an emotion. The best way to do that is by telling a compelling story. In a story, you not only weave a lot of information into the telling but you also arouse your listener's emotions and energy. Persuading with a story is hard. Any intelligent person can sit down and make lists. It takes rationality but little creativity to design an argument using conventional rhetoric. But it demands vivid insight and storytelling skill to present an idea that packs enough emotional power to be memorable. If you can harness imagination and the principles of a well-told story, then you get people rising to their feet amid thunderous applause instead of yawning and ignoring you."
Effective storytellers have the ability to capture their audience, lead them in whatever direction necessary and leave listeners/readers with new knowledge for them to absorb, a value which they may carry with them for the rest of their lives. Creating a narrative around your brand or product not only humanizes it but also inherently markets your business. The same is true with higher education.
Storytelling is arguably the most powerful form of communication today. The art of crafting a story that creates a desire to do something is more straightforward than you'd think. No matter the size of your college or university and regardless of your budget, storytelling offers you an ideal solution to connect with your audience to communicate the "wow" and the "how" through an effective story. What "wow" accomplishment have you achieved and "how" did you achieve it? This is what your audience wants to hear about, and storytelling is the way to get your audience to think and feel a certain way. This is the goal of storytelling – combining the power of emotion and the power of story.
Jim Small offers the following five steps of successful storytelling.
1. Audience – you need to know all you can about the audience to whom you are presenting your story.
2. Walk Aways – what do you want your audience to think, feel and do after hearing your story?
3. Channels – with the many channels available to the storyteller today, how will you reach your targeted audience? What channels will be most effective? Some stories are read, some are watched, and others are listened to. Your chosen story medium depends on your type of story as well as resources, like time and money.
4. Define What Great Looks Like – after listening to your story, define for the audience what great looks like if they follow your story line or premise.
5. Stories We Need to Tell – retain a mental inventory of five stories that can be pulled in the spur of the moment to reinforce your storytelling reputation.
According to HubSpot here are the different ways you can tell your story. These suggestions complement Jim Small's approach to storytelling.
A written story is told through articles, blog posts, or books. These are mostly text and may include some images. Written stories are by far the most affordable, attainable method of storytelling as it just requires a free word processor like Google Docs… or a pen and paper.
A spoken story is told in person, like a presentation, pitch, or panel. TED talks are considered spoken stories. Because of their "live", unedited nature, spoken stories typically require more practice and skill to convey messages and elicit emotions in others.
An audio story is spoken aloud but recorded — that's what sets it apart from the spoken story. Audio stories are usually in podcast form, and with today's technology, creating an audio story is more affordable than ever.
A digital story is told through a variety of media, such as video, animation, interactive stories, and even games. This option is by far the most effective for emotionally resonant stories as well as active, visual stories… which is why it's also the most expensive. But don't fret. Video quality doesn't matter as much as conveying a strong message.
But how do you become a recognized storyteller? What is the secret to success? Where does a great storyteller acquire great stories that captures the targeted audience? Jim small offers three suggestions.
1. To gather Higher Ed stories, meet with a different student every week. Topics can range from advancement, donations, enrollment, development, internal communications, and so much more. There is no limit to Higher Ed storytelling.
2. Use your storytelling team and assign each person an industry or market segment outside of the Higher Ed market. Have each team member identify a wow/how situation that effectively grew a business within the industry or market segment. Relate these stories to higher education and share with the team.
4. Assume an effective leadership role with your team. Always make yourself available to your team. The next office visitor may have a great story to share with you.
To learn more about Higher Ed storytelling success or for assistance in developing great stories, contact Troy Singer at 937.353.2830, or your Think Patented account executive, or call 937.353.2299. To listen to the entire podcast featuring an interview with Jim Small, go to https://www.higheredmarketerpodcast.com/the-5-steps-of-storytelling-at-notre-dame-w-jim-small/.