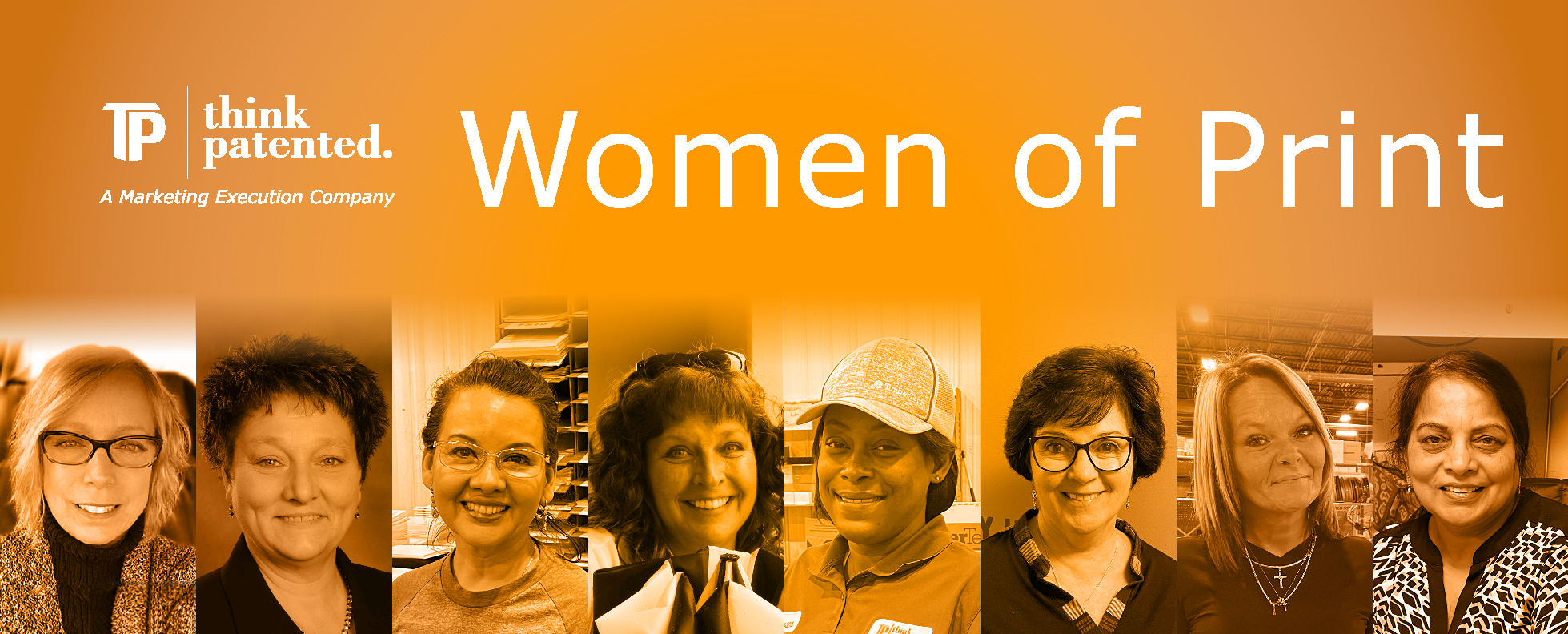 Printing Impressions publication featured a key Think Patented director in their Women's History Month podcast series. Tammy Caserta, who manages mailing services, digital printing, and wide format printing for Think Patented was interviewed in the podcast on her 28 years' experience in the graphic arts and printing industry. Having Tammy featured in this national publication demonstrates the importance of women in the workforce and the fact that Think Patented recognizes and promotes women in their business.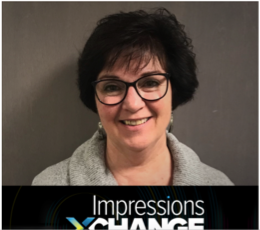 Click here to play video!
When Tammy was asked about the value of women in the printing industry, she replied, "the ability to multi-task, manage people, and be better organized allows women to handle more people effectively, with a greater level of patience." These traits have certainly benefitted Tammy throughout her career.
A single parent, Tammy exhibited her ability to maintain the work/life balance, finding success in the workplace while effectively raising her children to become successful in their own careers and gifting Tammy with many grandchildren. Successful prime employers today, like Think Patented recognize the necessity for maintaining a favorable work/life balance in their businesses to encourage inclusion of women. Organizations worldwide such as Think Patented are providing progressive policies, practices, benefits, and support mechanisms so women's careers can thrive.
Early on, like many other women, Tammy experienced resentment from men in accepting women in the workforce. Tammy said,
"the best way to handle this situation is to be highly knowledgeable in your field to serve as a resource for answers to demonstrate your value to the company and gaining respect from your coworkers."
Her advice to young women facing the start of their career is to learn all you can about the industry you wish to enter, look for internships and apprenticeship opportunities as well as part time positions to gain experience. Be honest with yourself. If you find that you do not like the work as you thought you would, move on and identify another work environment for which you discover an innate talent that makes the new opportunity ideal.
Congratulations to Tammy! Think Patented is proud to have you on the team.
Think Patented seeks women to fill open positions, ensuring an effective workforce and ongoing business growth. We have a good track record when it comes to recruiting, retaining, and advancing female talent. To learn more, please contact Think Patented at 937-353-2299.