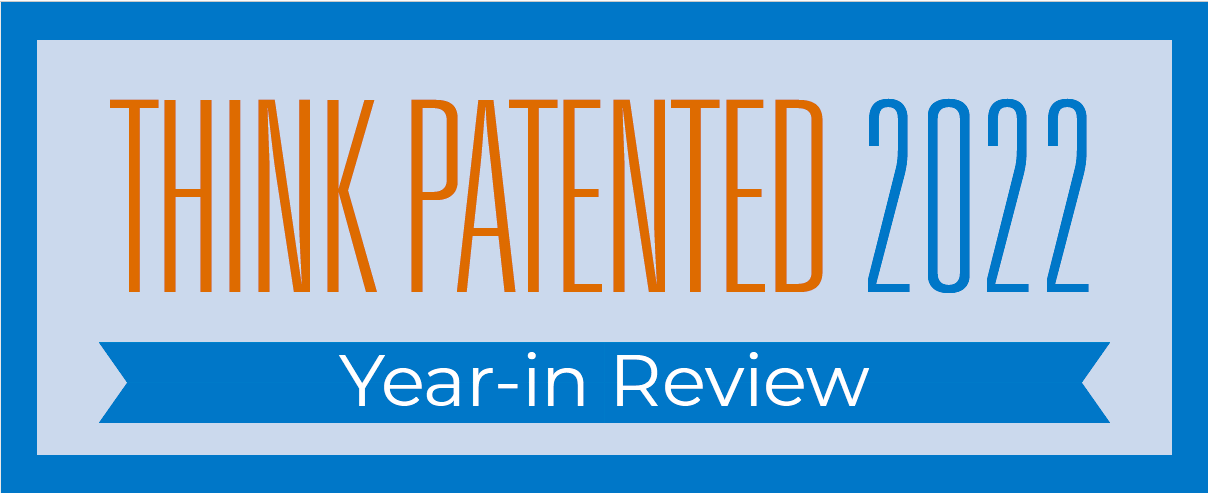 2022 has been a good year for business, team, and client growth, and we look optimistically for MORE in 2023. We are proud to share our new video that really shows how Think Patented is MORE … MORE Than Just a Printer. Scan this code and see for yourself!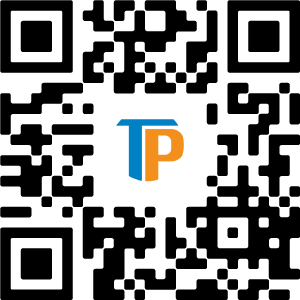 As with so many things these last two years, we've learned to flex to meet new demands, but we continue to focus on delivering outstanding customer service. We aligned each business unit with strong leadership, added 28 new employees, and strategically cross-trained team members with the goal to strengthen our digital and production capabilities. This is a great opportunity to share some of what we focused on and celebrate our achievements.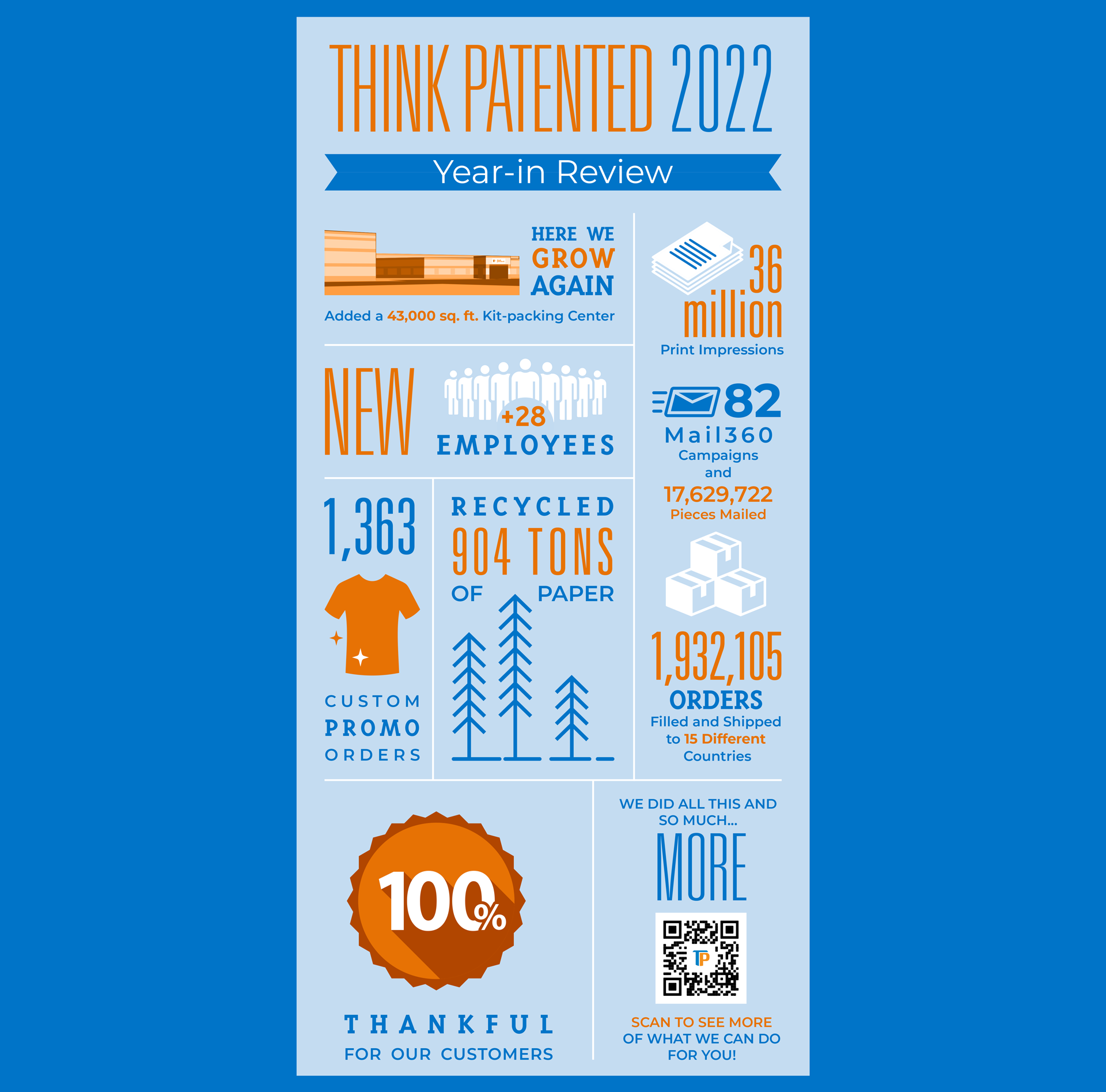 A few highlights from 2022:
A year of MORE growth. Physically expanding our facility again – this year with the addition of a 43,000 sq. ft. kit-packing center. Our current and new employees provided teamwork and collaboration across the business to meet the increased needs of our customers. As we grow, we remain focused on the culture and values that have made us the company we are today.
A year of MORE gratitude. Acknowledged the hard work, dedication, and commitment of Think Patented employees with a Christmas bonus. It was rewarding to be recognized by the industry for our hard work and passion with awards from the 2022 Americas Print Awards National Competition and Graphic Media Alliance for print excellence, the Dayton Area Chamber of Commerce for excellence in safety, and the Legacy award from the Better Business Bureau.
A year of MORE giving back. Throughout the year we gave back and supported many organizations in the Miami Valley. Bowling for Big Brothers Big Sisters, walking Light the Night with Leukemia and Lymphoma Society, blood drives for Community Blood Center, and our end-of-year charities: Artemis Center, Rebuilding Together Dayton, 4 Paws For Ability, and Dayton Performing Arts Alliance. We also supported needs outside of our home in Miamisburg with the Sunflowers for Ukraine postcards promotions.
MORE than just a printer… and we are sharing more of our solutions and great ideas where you can easily find them, check out our Pinterest page and follow us to get updates.
We look forward to doing MORE for our customers and our community in 2023.
Best Regards,

David McNerney
President & Owner